Could Money Help Pregnant Women Quit Smoking?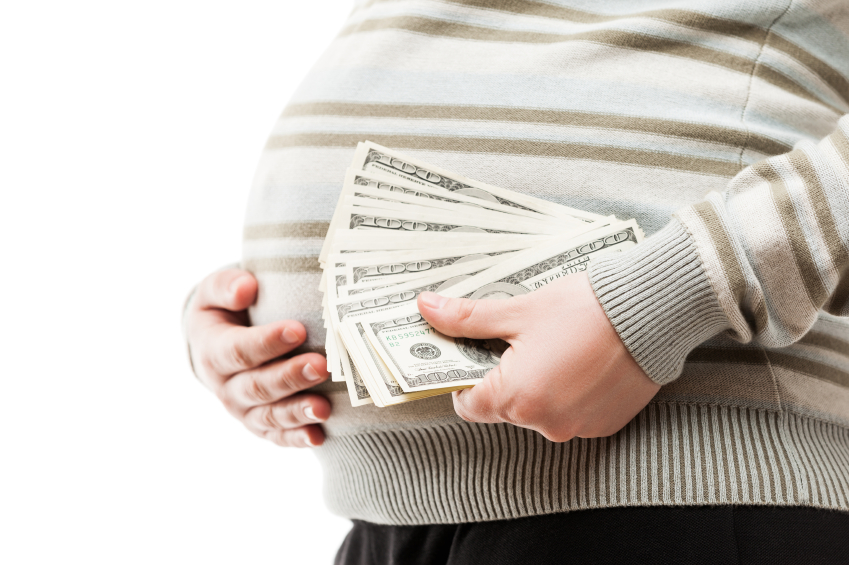 Could financial incentives help pregnant women stop smoking? Apparently so, according to recent research. For the last three decades, finding effective smoking cessation strategies for pregnant women have become a public health priority. This is especially critical in vulnerable populations. Now, there seems to be one treatment strategy that is proving to be the most efficient and affordable— financial incentives. That's right; money seems to do the trick.
As you may know, smoking during pregnancy can result in dangerous pregnancy outcomes. Studies reveal women who smoke put their newborns at risk of having respiratory and cardiac illnesses later in life. Furthermore, smoking during pregnancy poses large developmental risks in newborns.
Fortunately, smoking during pregnancy has decreased. Each year, less and less expecting mothers are smoking during pregnancy. The bad news is  low-income areas are still seeing a high number of cases. It has been shown that disadvantaged pregnant women continue to smoke at much higher rates compared to affluent women.
According to Stephen T. Higgins, Ph.D., director of the Vermont Center for Behavior and Health, financial incentives seems to be a successful strategy. Financial incentives in the form of vouchers exchangeable for retail goods like groceries and diapers appear to be a strong enough incentive to quit for pregnant women living in low-income areas.
In fact, the approach has repeatedly been proven to aid in smoking cessation among pregnant and postpartum women, in particular for those economically disadvantaged. Higgins says this strategy is critical for "those who work with this population and need to be aware of alternatives to the status quo."
This is not the first time a strategy like this has been utilized. During the cocaine epidemic of the 1980s and 90s, Higgins initiated the use of monetary incentives along with intensive counseling to change behavior.  The method was known as contingency management in the substance abuse field.
In addition to his research findings, Higgins analyzed other randomized controlled trials between 2012-2015 that used financial incentives to help pregnant smokers quit. Recently, Higgins shared his assessment of those studies with leaders at the Center for Disease Control (CDC) and published "Some Recent Developments on Financial Incentives for Smoking Cessation Among Pregnant and Newly Postpartum Women" in the March 2016 issue of Current Addiction Reports.
Should incentives like this be used with other drugs? Programs like these seem to be one way of combating unhealthy behaviors in low-income communities. However, they most likely would make little different in affluent areas. Still, considering options like this is a step in the right direction.
Across the world, programs like these have been implemented with positive results. Researchers from England and Scotland conducted a similar experiment on 306 pregnant women. The women were routinely tested to see if they were current smokers on a weekly basis. At the end of the study, 69 had stopped smoking after 34 to 38 weeks compared to only 26 in the control group. That meant that the financial incentives made women 2.63 times more likely to be nonsmokers at the end of their pregnancy.
Financial incentives seem to be a valid option, though the numbers still leave much to be desired. Still, if there is a program that can help more newborns experience less developmental problems after birth, it is worth being considered.
Using any substance during pregnancy, even nicotine, is harmful to a developing fetus. Think not only of your health but the health of your baby. If you or someone you love is struggling with substance abuse or addiction, call toll-free 1-800-777-9588.
Author: Shernide Delva