Can Drunken Driving Become A Thing of the Past?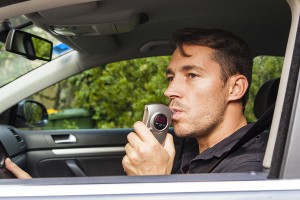 (This content is being used for illustrative purposes only; any person depicted in the content is a model)
If every new car made in the United States had a built-in blood Breathalyzer-like device, preventing intoxicated drivers from driving, how many lives could be saved, injuries prevented, and injury-related health costs cut?
The answer, according to researchers at the University of Michigan Injury Center and the University of Michigan Transportation Research Institute say that, if every new car had a built-in blood alcohol (BAC) level tester, which would prevent alcohol- impaired drivers from operating the vehicle, the US could avoid 85% of alcohol-related car crash deaths; in just 15 years, that would mean preventing more than 59,000 deaths, the team reports in a paper published online in the American Journal of Public Health.
Can Drunken Driving Become A Thing of the Past?
The researchers looked at the impact of installing alcohol ignition interlock devices in all newly purchased vehicles over a 15-year period and their estimates of positive impact, such as injury prevention and cost savings, are significant.
Another 1.25 million non-fatal injuries would also be prevented as the nation would see a reduction of 84-89%, they calculate.
And when it comes to health costs associated with alcohol-related injuries, all these lives saved and injuries prevented translates into a savings of $343 billion over those 15 years. And in fact, the cost of installing the interlock devices would be recovered after just three years of the program.
"We knew our modeling would yield significant results, but the sheer numbers of preventable fatalities and serious injuries were surprising. Our analysis clearly demonstrates the significant public health benefit and societal cost savings associated with including alcohol ignition interlock devices as standard equipment in all new cars," says lead-author Patrick Carter, M.D., an assistant professor in the Department of Emergency Medicine at the U-M Medical School and core faculty at the U-Michigan Injury Center.
This is the first study of its kind in the United States; it extrapolates the impact of the universal policy to install alcohol interlocks on all new vehicles sold in the U.S. The study was based on two national data sets that are used frequently in analyzing motor vehicle crashes – that of the Fatality Analysis Reporting System and the National Automotive Sampling System's General Estimates System data sets (2006-2010).
Younger drivers would benefit most
Although the prevention of injury is something that would benefit all ages, the policy would most likely significantly benefit younger drivers, who are closer to the legal drinking age. Among drivers aged 21 to 29 years, the policy could prevent 481,103 deaths and injuries, nearly 35% of total deaths and injuries for all age groups. Drivers less than 21 years old who engaged in drinking while driving would also benefit substantially, with an estimated 194,886 deaths and injuries prevented.
"It is often difficult to penetrate these age groups with effective public health interventions and policies to prevent drinking and driving," says Carter. "By capitalizing on recent technological advancements that make alcohol-detecting sensors seamless to the driver and applying such technology more broadly to all newly built vehicles, we can actually have a substantial injury prevention impact among traditionally hard-to-reach high-risk populations."
If you have ever been arrested for DUI or DWI and still continue to drive even under the influence, this is a definite red flag indicating a drinking problem and possibly alcohol addiction. Even if you haven't incurred any legal issues as a result of your drinking or drugging, there are many other negative ways in which it can impact your life and the lives of your loved ones. If you're unsure whether you have a problem or if you're facing charges, give us a call so that we can talk about your options. Please call toll-free 1-800-777-9588.