Is Your SOBER Life Unmanageable?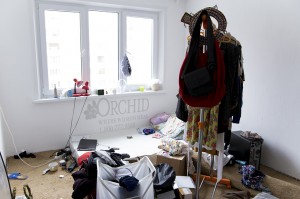 You're clean. You're sober. But, things just don't seem to be getting that much better. As they say, you could be 'staying clean but living dirty.' So, we ask: Is your SOBER life unmanageable? It might be as simple as your room or house being disorganized, such as laundry piling up, dirty dishes sitting in the sink for days and weeks on end. Maybe you're in school and you're constantly procrastinating on doing your homework. Here are other ways to know if your sober life is unmanageable.
Can't hold a job
You're struggling in the job/career department of your life. Maybe you're unhappy with your job and you let it affect your work performance. The thing is, a lot of people start out working at what aren't necessarily their dream jobs but, you have to start somewhere. Constantly bouncing from job to job, or not being able to hold down a job is an obvious sign that your life is unmanageable, even if you are clean and sober.
Not paying bills on time
If you're shirking your adult responsibilities, such as paying your rent and other bills on time, you are definitely headed for chaos. In recovery, we get to be responsible members of society which means growing up and acting like adults. Paying bills is one of the privileges we earn in sobriety. So stop complaining and pay your bills.
Losing apt/housing
And, if you're not paying your rent, you will likely lose your apartment or other housing situation. Couch surfing and living out of your car are part of your previous life, when your life was unmanageable from drinking and drugging. As it's said, you don't have to live like that anymore. So don't.
Not taking care of health and hygiene
If you're still living off of Fruity Pebbles cereal and cigarettes, then my friend, you need to take a good look at your nutrition or lack thereof. Also, having poor sleep hygiene, such as staying up all night and chronically oversleeping can seriously take its toll on your health, both physical and mental.
Being in a codependent relationship
Many people in recovery from addiction are also dealing with codependency issues. If you're clean and sober yet you're in codependent relationships with a significant other, friends, and family members, then it's time to start doing some recovery work around those issues, too. There are support groups such as CoDA meetings for people who struggle with codependency and self-esteem issues.
Neglecting Friendships
Is your codependent relationship with a significant other leading you to ignore your friends? Or maybe you are acting out on your character defects and becoming more and more self-centered and self-serving. This will certainly show up when your friendships start to unravel.
Arguments with family
Another sign that your sober life is unmanageable is that you are fighting with your family or giving one another the silent treatment. Remember, one of the aspects of a recovery program is that you get to mend relationships so, if instead your relationships are getting worse, it's time to look at what's going on with you.
Acting out
Addiction has more to do with finding external sources for our happiness than just abusing substances. That said, if you're acting out in other ways, such as spending money on shopping sprees, tattoos, and other frivolous things, or else spending hours online either on social media such as Facebook or gaming etc. you just might be trying to avoid your discontent. Other ways people act out include constantly working out, gambling, serial dating, and sleeping around.
Irritable, moody, depressed
And you're not willing to do anything about it, such as pray, meditate, help others, or seek professional help such as a therapist. This is a major sign that your life has become unmanageable.
Owing people money
Along the lines of spending money with reckless abandon comes the consequence of not having enough money for, say, the important things like food and bills. Constantly having to borrow and then owe people money is a sign that your spending – and life – is out of control.
Buying cigarettes/vape supplies before making sure you've covered your financial responsibilities
This includes all the other stuff, other than the obvious things like rent and utilities such as making sure your car insurance and registration is up to date. People who are sober yet living in chaos often neglect these incidentals, leading to major troubles if they're caught.
Lying
Sometimes, people in recovery, although clean sober, are in the habit of lying and being dishonest, even about stupid sh*t. In fact, they lie for the sake of lying. This, this is no good.
Isolating
If you find yourself isolating but tell yourself you just need some alone time, this could be a sign that your life is out of control and that you might even be headed for a relapse. There's nothing wrong with having time alone to recharge your batteries but, if you're overdoing the solitude, it's highly important that you take a good look at that.
Taking care of legal issues – past and present
Such as racking up legal issues – as small as multiple parking tickets to speeding and reckless driving. Neglecting these things is a sign that you're avoiding your responsibilities and are therefore headed for more chaos and unmanageability.
Struggling with substance abuse or addiction? Recently coming back from a relapse? We're here to help. Call us toll-free at 1-800-777-9588 to speak directly with an Addiction Specialist to find out about resources and options. We're here around the clock. You are not alone and help is available.