Rationalizing Risk: A Common Sign of Addiction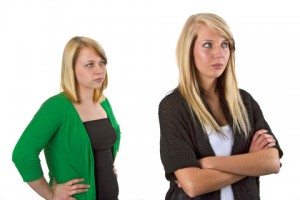 A lot of people do it, too– they're not dead.
I can stop any time.
I've stopped before. I choose to start again.
I like it. I don't want to stop. Everyone has a vice.
Everybody is going to die of something.
Comments like these are often made by those who are rationalizing their addictive behavior. Whether they are addicted to tanning or dependent upon heroin, it's not uncommon for those who are living with an active addiction to come up with excuses so that they can guiltlessly continue their damaging and risky behavior. The unfortunate result is the continuation of behavior that can be deadly.
Responding to Rationalizations
When you approach your loved one about dangerous behaviors and they respond with rationalizing statements, how do you respond? It's important, first of all, to understand that if your loved one is rationalizing, they are likely nowhere near accepting help. They must first identify themselves as having a problem and then consider that the option of rehabilitation can help before they agree to get treatment. It can be a long journey, and if they are still telling you that they are fine and your concerns are unfounded, they may need a little push.
Interventions
One of the most structured ways to address someone's indifference about their issues with addiction is to stage an intervention. A formal meeting that includes others who are concerned can help them to recognize that their problems with their addiction are far more serious than they have previously been willing to believe and that treatment – immediate treatment – is the best possible answer.
When Your Loved One Refuses to Seek Change
If someone you care about continues to take risks with their health by choosing to indulge in behaviors that are dangerous, you have options. You can:
Set boundaries for yourself to provide your emotional wellbeing. You may need to give yourself some space if you feel uncomfortable watching them continue to hurt themselves.
Seek treatment for yourself. It's not easy to watch someone you love be flippant about their life and choices. Talking to someone or attending support groups can help.
Revisit the issue at a later date. There's no need to give up on your loved one. Bring up the option of treatment when it's appropriate. You never know when they'll accept.
Is someone you love struggling with drug and alcohol addiction and/ or associated mental health disorders? Contact us today to learn more about drug addiction treatment options for your loved one here at The Orchid.