Do You Need Dual Diagnosis Rehab? Drug Abuse Mimics Depression and Delirium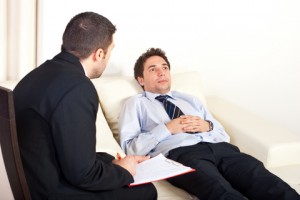 Both depression and delirium are mental health disorders that require treatment – but in those who are living with a substance abuse and seek treatment, both issues can be a part of detox and recovery.
Whether you are actively using your drug of choice or attempting to kick the habit, you can experience symptoms that mimic depression and delirium. So how do you know if you need dual diagnosis rehab or if the symptoms will pass as you gain a stronger foothold in recovery?
Depression
It's not easy to stop using your drug of choice. You don't feel well, you're fighting off psychological cravings, and you're struggling to figure out the finer points of changing everything about your life so that it promotes sobriety. Depressed? Most people are during detox and drug addiction treatment, at least to a certain degree.
Delirium
When you have been using certain drugs in excess or for a long period of time, it changes how you perceive things. You may be disoriented or be unable to pay attention to conversations. These issues can come on slowly or quickly, and get better and then worse again in waves throughout the day. In some cases, hallucinations may be an issue as well.
Dual Diagnosis Rehab?
Though these signs can be a common problem for those undergoing drug addiction treatment – especially during the detox period and the early stages of psychotherapy – you will need dual diagnosis treatment for the issue if:
You feel suicidal or contemplate taking your own life
You harm yourself in any way
The feelings of depression stop you from functioning or cause you to isolate
The feelings of depression don't pass as you work through detox and embark on creating a new life for yourself
What Dual Diagnosis Rehab Has to Offer
For those who need it – that is, for those who are in need of treatment for substance abuse as well as any mental health disorder from anorexia to schizophrenia – dual diagnosis rehab offers treatment specific to the issues of drug use and abuse as well as treatment that speaks specifically to the mental health symptoms you are experiencing. Learning how to manage both issues gives you more tools to build a new life in recovery with a lower risk of relapse.
Do you think that you would benefit from treatment for mental health issues and a substance abuse disorder? Contact us today at The Orchid to learn more about our woman-centered treatment.