Prosecution May be the Fate of Drug Addicted Pregnant Women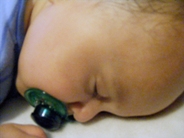 In 1992, Cornelia Whitner was sentenced to eight years in jail because her baby tested positive for cocaine at birth. Since then, a nationwide debate has raged about the legality of the South Carolina court's actions that sentenced her. Should Whitner have received a criminal punishment for her drug addiction, a medical disease and not technically a crime? Or are her actions criminal because they amount to child endangerment, just as if she had given a child outside of her womb a drug of addiction like cocaine?
Very few people seem to agree on this issue. There are so many points to discuss that it's almost difficult to know which one comes first. Here are just a few:
Drug addiction is a medical disease and not a moral failing. It's also not a "crime" that anyone has ever stood trial for. While patients with an active drug addiction may have stood before a judge on counts of drug possession or for the behavior they chose while under the influence, the act of putting a drug into their body was never among the charges. That changed in this case – and only in potential other cases like this.
When a fetus becomes a child and therefore a person with rights. This is disputed in every state across the country, and it has a significant impact on this debate. If a child is not a child until after birth then there is no endangerment that the mother can inflict during pregnancy that is actionable. If a child becomes a child in the womb, at what point exactly and when does the mother become responsible for protecting that child above the dictates of her disease?
If a baby testing positive for a drug – and not necessarily being addicted to any substance – is a punishable offense, what else deserves prosecution? Should mothers who smoke cigarettes while they are pregnant receive judicial punishment? What about those who drink alcohol? At what point should they be prosecuted? After one cigarette or upon discovery of regular smoking? After just one drink or regular, daily drinking?
With the risk of prosecution comes the increased risk that mothers who know they are living with an addiction will not seek the help and care that they and their growing child needs. If living with an active addiction is a crime, and continuing to feed that addiction during pregnancy is a crime, then is it also a crime to risk pregnancy with unprotected sex during addiction? Will mothers even seek out the prenatal care that they and their child needs?
One statistic states that black women are 10 times as likely to be prosecuted for abusing drugs during pregnancy than are white women. Is this a racist issue or is it a true concern for all babies?
Though few would say that it's okay to take any kind of drug or alcohol during pregnancy and continue to live with an active drug addiction without seeking treatment both before and after the baby is born, incarceration that takes that mother away from the child and limits access to drug treatment is good for no one.
What do you think?