Dwight Gooden Talks to ESPN About Celebrity Drug Rehab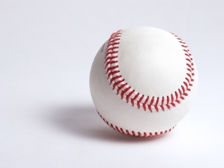 Nice, polite, unassuming – Dwight Gooden is nothing like most of the "celebs" that show up on Dr. Drew's Celebrity Rehab reality TV show on VH1. Once one of the best pitchers in baseball, Gooden has spent the last 20 years not playing for the NY Mets but fighting his way through five stints in drug rehab and almost no time – outside of rehab – spent completely sober.
Gooden lists cocaine, Ambien, and alcohol as his drugs of choice, but cocaine was definitely what has plagued him the most. It was a problem with that drug in 1985 that first caused him to be suspended, first for a couple of months and then for an entire season. It was also the drug that he tested positive for when he first arrived at the Pasadena Recovery Center on the show.
Alongside a number of actors, the father of an actor, a drummer, and an ex-con-slash-porn-star, Gooden spent three weeks in rehab in front of the cameras. When it was all over, he talked to ESPN about his experiences. Unlike others in the program, he didn't try to leave or have any dramatic episodes. At one point, a friend of his visits and says something about breaking him out, but that's about it. Climbing on the roof, participating in screaming fights, sobbing hysterically, or threatening to/ actually breaking out – all that he leaves to others in the programs.
Says Gooden: "I'm very happy now. At 46, I'm still learning about myself, but I am getting more comfortable in my skin. Fans have always been supportive of me, and it brings back memories each time I go out to the ballparks to think about all those great accomplishments.
"I'm just blessed to be here these days. It's a good feeling. I have two boys in high school who are playing sports and I get to give back to them. That's a good feeling."
As far as his plans for the future, Gooden hopes to open a baseball academy in Newark, New Jersey, and teach kids how to play the sport.
Although he's gone to rehab six times now, spent time in prison, lost his career, and endangered his child due to his continued cocaine addiction and prescription drug addiction, Gooden's spirits are high and he remains hopeful. It's a good lesson to learn from: no matter how much you feel like you've lost due to drug addiction or how long you've spent fighting to be drug-free, tomorrow is a new day and it could bring with it another great opportunity in recovery.