Pro Ana and Pro Mia in Social Media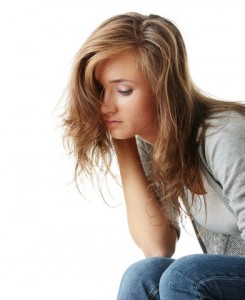 Pro ana stands for pro-anorexia. Pro mia stands for pro-bulimia. These two terms refer to actual movements that are in direct contrast of eating disorder disease model and advocacy for recovery. And what is even more disturbing than their mere existence is that they are actually thriving; this can be seen by looking at some statistics of pro ana and pro mia in social media.
Pro Ana and Pro Mia in Social Media
Go ahead and do a search for "anorexia" or "bulimia" on the Internet and the results will be sites for help, information and support for people who are suffering from or know someone who is suffering from an eating disorder. However, type in "pro-ana" or "pro-mia," and the results will be very different. With names like Starving For Perfection, Anorexic Nation, 2b-Thin and Totally in Control, pro ana sites are the antithesis of self-help websites for recovering anorexics. Pro ana and pro media in social media is quite prevalent. In fact, with its taboo nature, social media is the best way for people who are pro ana and pro mia to connect, since most people recognize anorexia and bulimia as diseases that require treatment.
Statistics Pro Ana and Pro Mia in Social Media
Optenet, an Internet security firm, did a survey which found a 470% increase in pro ana and pro mia sites from 2006 to 2007.
In 2006, a survey at Stanford Medical School showed that 35.5% of eating disorder patients had visited pro-ana websites.  Of those, 96% learned new weight loss or purging methods from these sites.
In a study of more than 1,500 participants, viewers of pro-ana and pro-mia in social media sites had higher incidence of eating issues and body image disturbances than those who did not view those sites.
In 2001, the EUKidsonline survey found that 21% of 6 – 11 year olds had been exposed to one or more sites with harmful user generated content – 12% hate, 10% anorexia, 7% self-harm, 7% drug taking and 5% suicide.
 Site Content of Pro Ana and Pro Mia in Social Media
Websites that are pro-ana and pro-mia spout social and political rhetoric that clearly takes the stance to not to go into recovery. Someone who identifies as pro-ana has, by definition, chosen to live completely as an anorexic. The sites even make a distinction between the types of anorexics – those who identify as "anorexic" meaning those who see it as a disorder that requires treatment and then those who call themselves "rexies" – having chosen to live by their own standard of beauty. And similarly, those who are pro-mia go by the term "mias." 
Pro-ana and pro-mia sites are for those who are already anorexic and bulimic and who want to be are looking for advice, tips and support from fellow rexies and mias to help them become "better" anorexics and bulimics.
Impact of Pro Ana and Pro Mia in Social Media
The decidedly deadly Pro-Anorexia and Pro-Bulimia movements have proliferated in cyberspace, influencing vulnerable youth, especially, by painting fatal eating disorders as a choice and as a means of strength and self-control.  Even with increased awareness and stances against pro-ana and pro-mia websites and blogs, the impact of these powerful movements continues to be seen throughout society.
If you or someone you know is suffering from an eating disorder, contact us toll-free at 1-888-672-4435