Pregnant? The Long-Term and Short-Term Effects of Prenatal Drug Abuse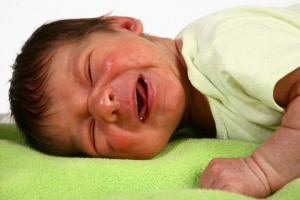 Drug use during pregnancy damages lives – the life of the mother, the life of the child, the life of the future caregiver or caregivers if the mother is unable to get her addiction under control and raise her child. The behavioral, physical, and mental health effects of prenatal drug abuse have been noted anecdotally through medical records and hospital reports, but more and more scientific studies are documenting the need for immediate drug intervention for young addicted mothers – including a study published in the journal Pediatrics. This study identified some of the effects of prenatal drug use on the newborn as well as the effects experienced by these children as they grew older.
Newborn Effects of Prenatal Drug Use
Fetal growth. Babies born to addicted mothers are generally smaller than their peers. Many never catch up or have poor physical health in their first year as a result.
Congenital problems. Facial clefts in the infant have been associated with use of certain drugs during pregnancy.
Withdrawal symptoms. Most babies born to addicted parents are addicted themselves. This means a forced detox upon birth complete with all the excruciating withdrawal symptoms experienced by adults.
Neural issues. Low muscle tone, low levels of arousal, increased startles and tremors, and higher levels of stress are all indicated in babies born to addicted mothers.
Breastfeeding. The number of mothers who use drugs during pregnancy and the number of mothers who use drugs during breastfeeding are similar. Depending on the drug of choice, the doctor may decide that the benefits of breastfeeding outweigh the potential drug exposure. In most cases, however, doctors advise against breastfeeding if an addiction in the mother persists after delivery because all the same risks and problems can develop.
Long-Term Effects of Prenatal Drug Use
Physical growth. Some drugs indicated stunted growth in the child born to an addicted mother.
Behavior problems. Children of all ages who were exposed to drugs in the womb have higher rates of criminal behavior, problems at school, and drug abuse issues of their own.
Cognitive and executive function issues. General IQ in the child is negatively impacted by the mothers use of certain drugs while other drugs decrease the child's executive functioning, memory, and visual-motor ability.
Language development. Language delays and difficulties have been associated with the use of certain drugs during pregnancy.
School performance. In almost every case, prenatal drug exposure decreases the child's ability to perform well academically.
Predisposition to drug use and dependence. Genetic predisposition to drug use and abuse is an issue for children born into families where an addiction disorder is a problem for a close relative. When they are exposed to drugs in utero, the predisposition issue becomes an even more formidable problem.
Help your addicted, pregnant loved one stop using drugs before she harms her child. Contact us at Orchid Recovery Center today.