Losing a Friend to Drug Overdose: Finding Strength in Sadness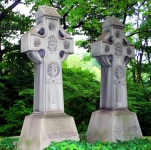 Losing a friend for any reason is not easy, but when you lose someone you care about to a drug overdose, it can be devastating. Trying to make sense of the loss is overwhelming, and if you are using drugs and alcohol as well, the death of a close friend often precipitates a drug and alcohol binge. You risk overdosing as well or sinking further into drug and alcohol addiction. Processing the loss of a friend with a therapist, family members and others who care about you is one of the best ways you can get through this difficult time without making the situation worse.
If you are in need of drug and alcohol addiction, we can help at Orchid Recovery Center. Our woman-centered drug rehab program can provide you with a safe and effective treatment unlike any other in the country. Call now for more information.
Losing a Friend to Drug Overdose
When your friend passes due to drug overdose, the sadness and depression can be overwhelming. It's impossible not to experience a myriad of emotions: guilt that you couldn't help or save your friend, sadness that his or her life was cut short, and depression at the prospect of having to live without them every day. If you have to notify their family or take part in planning the funeral, the toll can be even larger. Taking care of yourself may the farthest thing from your mind, but it's important that you prioritize your mental health as you go through this difficult period. Seeking psychological care and potentially short-term pharmaceutical assistance in the form of anti-depressants can help you get through the hard parts until you feel ready to handle the changes in your life.
Help Others Avoid Drug Overdose
If you have other friends who are using dangerous amounts of cocaine, heroin, alcohol, prescription drugs and other substances, you can allow your friend's passing to spur you on to help others. If you have other friends who are risking their lives in drug and alcohol addiction, don't wait until it's too late to get help. An intervention is a great way to confront someone you care about and help them to understand that they need help. Encouraging them to get help now can mean the difference between life and death for them – and it starts with you taking an interest.
Are You Using? Choose Drug Addiction Treatment Now
If you were using drugs and alcohol with your friend who overdosed, don't let sadness push you to continue to get loaded. Instead, let something positive come from the loss of your friend: get the help you need to avoid drug overdose yourself. If you are looking for a gender-specific drug rehab program that offers cutting edge treatment and luxury amenities, you have found it Orchid Recovery Center. Let us help you save yourself from drug and alcohol addiction. Call now to find out more about our addiction treatment programs.