Reconnecting with Children After Heroin Addiction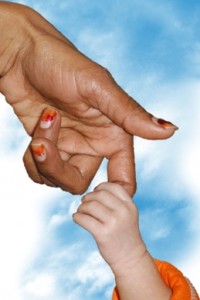 Your relationship with your children is likely one of the primary reasons that you are considering heroin addiction treatment or opted for heroin rehab. Helping them deal with your behavior while you were using and heal from the inevitable issues they developed as a result should definitely be a priority for you as a mother and a recovery heroin addict. You can do this before you leave for rehab, while you are getting the treatment you need to recover and after you return home. Here are a few tips.
Talking to Children Before Heroin Rehab
Before you leave for treatment, it's important to take some time to talk to your kids. Don't think for a second that you have shielded them from your heroin addiction – they know, and they'll appreciate the fact that you are being honest with them about what is going on. Depending upon their age, there is no need to get into the graphic details of what you have been doing behind closed doors, but you can emphasize that you have not been well and apologize for the things you did that hurt them while you were under the influence. Explain that heroin rehab will help you and give them an idea of what they can expect in terms of communication with you while you're gone, visiting days, and when you'll return home. Let them ask questions and answer them as honestly as possible. Try not to take offense if they are angry. Instead, give them the space to feel what they need to feel and express it to you.
Including Children During Heroin Addiction Treatment
While you are at heroin rehab, your communication will be severely limited, especially during the beginning of treatment. You may not be able to call home for a couple of weeks and when you can call your kids, it may be only for a brief period. If they live near where you will be getting treatment, they are welcome to come see you on visiting days and family events. In some cases, it may be appropriate to include them in family therapy with you later in your treatment if they are of the right age. You can also write letters and ask them to write you in return. They'll love to see that you have pictures of them up and that you proudly post the pictures they draw for you when they come visit you in treatment.
Reconnecting with Children After Heroin Addiction
When you return home, the real work of reconnecting with your children begins. You may have already gotten off to a great start during your stay in heroin rehab, but when you come home, you have the opportunity to put some action behind your promises. Your kids will be happy to see you clean and sober each day, but you will need to put a little extra time into talking to them, watching movies with them, helping them with their homework, eating with them, putting them to bed. They'll appreciate the attention even if it feels awkward for you at first.
If you are looking for a heroin rehab home, contact us at Orchid Recovery Center. We offer heroin addiction treatment for women that can include your family. Call now for more information.