Celebrating Accomplishments in Drug Addiction Recovery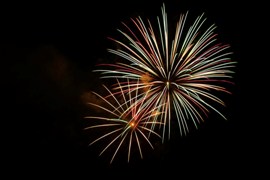 Drug addiction recovery is going to bring with it a lot of incredible new opportunities and changes – but it's also going to bring disappointments and setbacks that you will be painfully sober for. Both good times and bad times are to be expected. No matter how cheerful or positive you are, no one has a perfect day every day. The important thing is to give yourself permission to have bad days and to have a plan for how to deal with upsets so that you don't relapse – and if you do relapse, to keep it as short and insignificant as possible.
Drug Addiction Recovery: Celebrate the Little Things
The little victories in recovery can be simple things like just barely catching the bus, coming into a movie just after the previews but before the first scene, an unexpected phone call from an old friend or a word of encouragement from someone you respect or admire. They can also be huge – every day you don't drink or get loaded, especially the days when you're stressed out, depressed, or angry. Avoiding relapse when you want to get high is something worth celebrating. There's something to be said for celebrating sober "birthdays" and giving yourself something you've been wanting: a nice dinner out, a massage, a day off from work, a morning to sleep-in. Treating yourself will give you a little boost that will keep you going until the next time you could use a little celebration of you.
Drug Addiction Recovery: What to Do With the Other Stuff
Celebrating the good stuff, that's easy. But what do you do with those less than stellar days when you feel like getting loaded – or worse, actually do slip? You get through them. Just like the "pink cloud" days when you feel like nothing will ever knock you off your happy pedestal pass, so too will the ones that you feel will never end. It's an important concept: "this, too, shall pass." And it's a good one to remember when you're at the bottom of a bad day and considering relapse.
Drug Addiction Recovery: Have a Plan
While the power of positive thinking is a great place to start, the best way to handle the rough spots in treatment is to have a plan. Because bad days will happen, knowing in advance how you will handle it will let you avoid that lost and angry feeling that precedes drug relapse. First, have phone numbers for three people you can call. If you're feeling stressed out and on the verge of a slip, calling someone who is willing to talk you through it is your best option. If you can meet them, even better. Getting a cup of coffee or meeting at your favorite restaurant or park will give you something to do as you wait until the negative feelings pass.
Your Drug Addiction Recovery
If you have not yet enrolled in drug addiction treatment, contact us at the Orchid Recovery Center today. We help women create a new life in recovery. Call now.