Is Whitney Staging a Drug Addiction Intervention for Daughter Bobbi Kristina?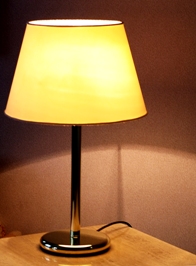 Rumor has it that Whitney Houston might be staging an intervention for her daughter with ex-husband Bobby Brown, Bobbi Kristina. The 17-year-old girl has had a few happy snaps taken of her partying hard and the word is that these pics have Houston a little concerned that her little girl might be following in her own footsteps. Some are saying that Houston has hired a drug counselor to talk to Bobbi Kristina, but Houston and her representatives are denying these reports.
Houston reps told E! Online: "There is no truth to the reports about Bobby and Whitney staging an intervention with their daughter."
If Houston does have an intervention for her daughter, it wouldn't be the first in the family. It has been reported that Houston only managed to kick her own crack addiction and marijuana addiction when her own mother set up an intervention.
If your loved one is living with heroin addiction, alcoholism, prescription drug addiction or addiction to multiple drugs, Orchid Recovery Center can help. We offer drug addiction treatment for women here in Palm Springs, Florida. Call now.
Staging an Intervention for Your Loved One
Staging an intervention is an excellent way to reach out to the woman you care about who is living with drug and alcohol addiction. Gathering together interested family members and close friends, all with stories about how her addiction has hurt them, will help your loved one to see just how serious her addiction has grown. The key is to immediately follow these anecdotes with an offer of immediate drug and alcohol rehab. Letting your loved one know that her continued addiction will not be tolerated but that help is available can be the push that she needs to make the right decision and follow through.
Intervention Tips
When you care about an addict or alcoholic, you feel heavily invested in whether or not he or she chooses to accept treatment at the end of an intervention. Though there are no guarantees, here are a few tips to help you create the most effective intervention possible:
·

Consider hiring a professional interventionist. A professional interventionist can take the pressure off you and provide an objective party to an otherwise emotional event – and keep everything under control as much as possible.
·

Plan what you'll say ahead of time. Practice if you like. Before the actual intervention, you and the others who will be participating in the intervention should meet to discuss who will say what and when.
·

Pack a bag for treatment in case your loved one agrees to accept help. It's important that she leave immediately for treatment. Taking time to pack only opens the door to a change of heart.
·Secure a spot for your loved one in treatment well before the intervention. If you like, the drug rehab you choose can provide you with a professional interventionist to assist you.
Orchid Recovery Center can provide you with a professional interventionist to assist you in staging an intervention for your loved one and give your loved one the drug addiction treatment she needs. Contact us today to find out more.