Girls Abusing Drugs and Alcohol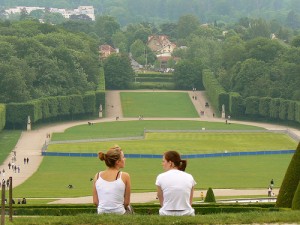 Some girls use drugs and alcohol to drown away a bad family life or haunting mental illness.  Others lack self confidence and believe that they will be more easily accepted if they go along and drink like the other kids.  Some may even drink because they think guys would be more interested in them.  Regardless of the initial reason, girls who drink or use drugs at an early age can evolve into women with an addiction.  Let's take a deeper look into the long term effects drinking and drug use can have on girls.
Drugs and Alcohol Long Term Effects
Drinking and drug use has a certain kind of desired effect in the moment.  You can feel more energized, more relaxed, more zoned out, or more awake.  Whatever you want to feel, you can probably find a drug to fit the bill.  But drug use does more to you than just give you a high or drunk for a few hours.  It changes your opinions, your beliefs, and your perspective on so many things.  And there is no more vulnerable time in a woman's life than her child and teen years. 
The human brain isn't really done developing until a person is about twenty five years old.  The mind is fairly fluid up until then.  So much happens up until that time – Kindergarten through high school graduation, college or a first real job, then possibly marriage and the start of a family.  That is such a huge range of potential change during those years.  The mind is so impressionable and yet still vulnerable to hormonal and biochemical imbalance.  When something destructive like drugs or alcohol embeds itself into a young woman's life, the long term effects can be profound.
Drugs and Alcohol As A Coping Tool
Drugs and alcohol may become such a familiar coping tool, a young woman may not learn many other ways to handle her emotions.  Drinking or drug use becomes the automatic choice when things get too rough.  They may claim they need to cut loose, have fun, or be social.  But a true alcoholic or drug addict is using because they need to.  Their body has become addicted and their mind has become addicted.  At this point, drug or alcohol rehab may be the only way to turn things around.
Drug and Alcohol Rehab Can Turn Life Around For Women
More drug treatment and alcohol rehab centers are becoming specialized to treat just women.  The staff understands the different needs of women with addiction.  They use holistic treatment methods that help women heal and find peace.  If you know a woman with drug addiction or alcoholism, support them through drug or alcohol rehab.  Call drug rehab centers in your area to find out more about treating women with addiction.