Family Structure and Drug Addiction
One guaranteed outcome of addiction in a family is a disrupted power structure.  Whether the addict in a family is a child or a parent, things always feel mixed up.  Parents are supposed to be at the top of the power structure with children below.  When a parent becomes addicted, some of their authority disappears.  However, the family most likely feels that the addiction is really in charge of the family.  Everyone has to make accommodations, everyone has to suffer, and nobody really gets what they need. 
Who Is In Charge Of This Family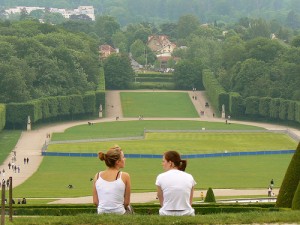 When a child becomes addicted, the addiction still has a stranglehold in the family.  One or both of the parents may give up part of their power because they have to spend so much focus and time dealing with the addicted child.  This can leave the other parent feeling like they are the lone parent looking out of for the whole family.  This kind of isolation can lead that parent to engage themselves in distracting activities.  They may give up some of their power because it feels too difficult too keep it up. 
When this parent feels overwhelmed, the other kids in the family may be expected to fend for themselves.  This gives them some of the parents' power, but doesn't equip them very well to use it.  Kids like these end up being parentified and losing some of their childhood.  Or, they may revert back to more childish ways to keep the attention of their parents.  Either way, they end up with some power and authority they were never meant to have until they were ready to live on their own. 
How Do You Get Your Family Back
Drug addiction is so powerful and dangerous.  Drug treatment is the best choice for getting your family back on solid ground.  People sometimes try going cold turkey or just willing themselves to change their behaviors.  The truth is that drug addiction and alcoholism is more than just using too many chemicals.  The mental component can be such a huge barrier to success.  Also, some drugs have extremely uncomfortable withdrawal symptoms.  Even with the best of intentions, a person attempting to get sober may have great difficulty getting past the symptoms. 
Drug addiction also affects so many other people in a family besides just the addict.  Everyone in the family needs help and support to recover, not just the person needing direct addiction treatment.  Drug rehab centers and support group organizations can provide guidance for everyone involved.  Treating the family as a unit is the very best way to turn things around.
Drug Rehab Helps The Whole Family
Many drug treatment programs have family support groups.  This includes both outpatient drug treatment and inpatient drug rehab centers.  You will need to contact the treatment programs in your area to find out what situation will suit your family the best.  Don't take a chance with addiction.  Give your family the best opportunity for recovery by starting drug treatment.