Generic Version of Suboxone Set to Hit Shelves
Suboxone is the brand name for the combination of buprenorphine and naloxone that is often prescribed for the long-term maintenance of patients detoxing off of addictive opiate drugs like heroin or prescription painkillers. It's an expensive, low-dose alternative to methadone, a generic drug prescribed for the same purposes, but Reckitt Benckiser, the manufacturer of Suboxone, lost the bid to stop other companies from creating a generic version, so the cost of a bupe/naloxone treatment may drop significantly in coming months. That's just for the pill version, however. Reckitt will maintain the patent on the sublingual-film version until 2022.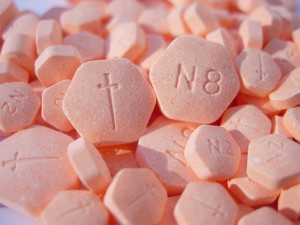 Packaging
Reckitt pulled the pill version of Suboxone off the shelves stating that the risk to children who found the medication was too high to continue creating the product. They petitioned the FDA to block companies from creating generic versions of the drug based on the idea that it wasn't in the best interest of children.
The FDA wasn't buying it, however, and called Reckitt's petition an attempt to control the market with "anti-competitive practices." They responded to the petition officially by saying: "While FDA welcomes and encourages sponsors to utilize unit-dose packing for their oral buprenorphine products, we do not believe the data at this time support refusing to approve applications that lack such packaging."
Then they approved the manufacture of two generic versions of Suboxone pills for distribution in the United States.
Lower Cost of Care Increases Availability to Patients
Brand name Suboxone can cost patients up to $500 per month. It's a price tag that can be prohibitive to care even if it's the best treatment option. With the coming of a generic version of the drug, the option of this style of treatment will now be open to patients who formerly would have been unable to take on the cost. A number of studies show that buprenorphine and naloxone in combination are far more effective for low-dose patients than methadone in terms of helping them avoid relapse and stay on track during recovery. Increasing access to the medication will only be a benefit to the public.
Opiate Addiction Treatment
Though medications are an option in opiate detox and treatment, it's certainly not necessary. The recommended course of treatment and options in care will vary from patient to patient. Call us at Orchid Recovery Center today to discuss the treatments and therapies that will most benefit your loved one.