Can Ear-Clip Electronic Detox Device Stop Opioid Withdrawal?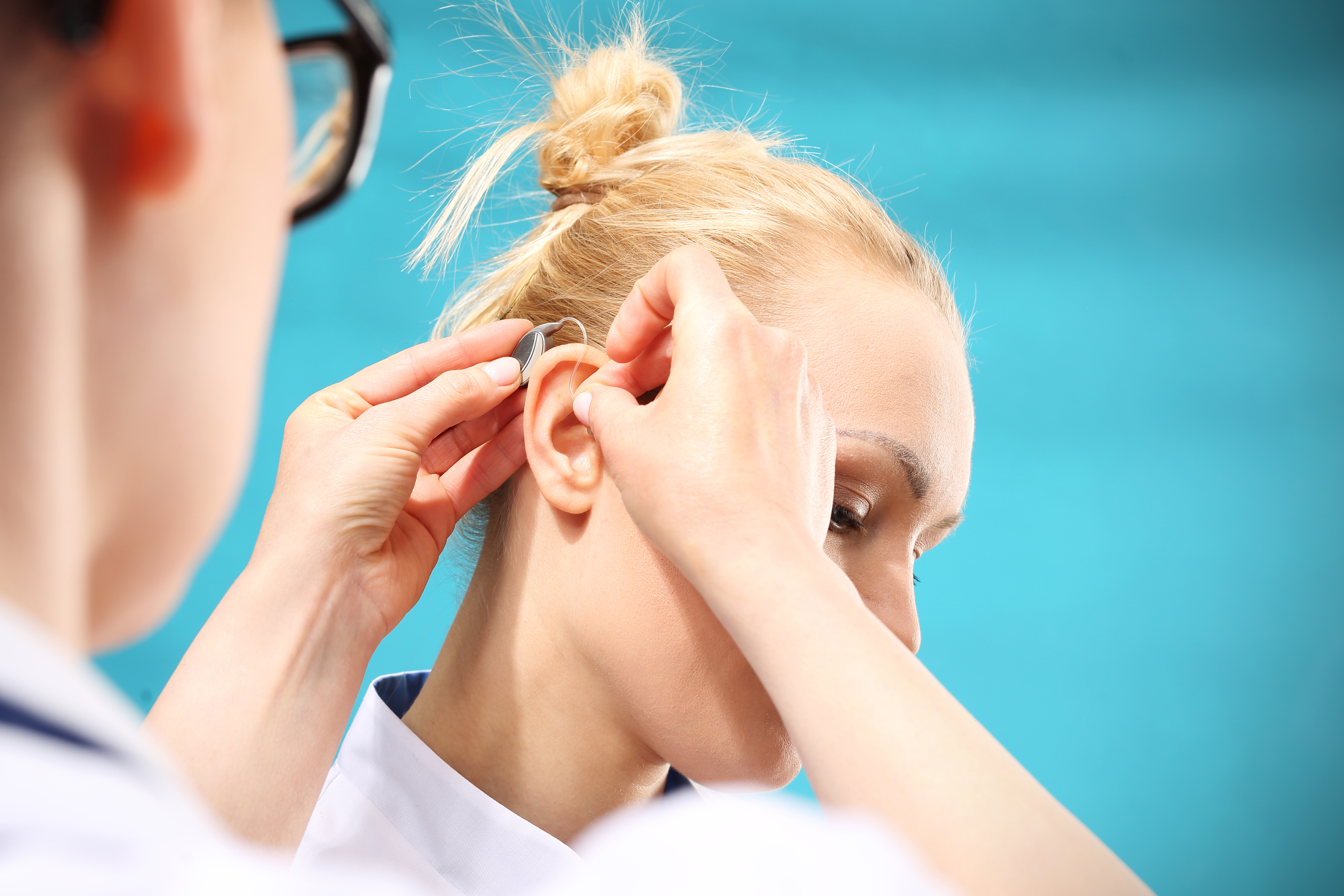 Imagine a drug addiction treatment program providing you with a hear-aid the first day of treatment. Well, a new electronic detox device might not make things sound much better, but most people seem to think it could make you feel better.
Recently the Food and Drug Administration (FDA) approved an electrical ear-clip device that has supposedly been designed to combat the pain of acute opioid withdrawals. This is made possible by the fast-track review process that has allowed the device to move forward in development. However, there is currently very little controlled testing to show the technology actually works.
Can this new ear-clip device really stop opioid withdrawal?
The NSS-2 Bridge
The new electronic detox device is called the NSS-2 Bridge, although surely there will be a catchier brand-name at some point. So how does it work?
Apparently, the NSS-2 Bridge sits on the individual's ear and send electrical pulses through cranial nerves to cut down on some withdrawal symptoms, including:
According to reports, the electronic detox device uses pulses that target the amygdala, which spits out elevated levels of the stress-stimulating hormone noradrenaline. PBS reports that this is done in order to "maintain normal levels of wakefulness" during opioid use. However, when drug use stops, those increased noradrenaline levels are what cause the symptoms associated with withdrawal.
In a press release, Commissioner Scott Gottlieb said,
"Given the scope of the epidemic of opioid addiction, we need to find innovative new ways to help those currently addicted live lives of sobriety with the assistance of medically assisted treatment,"
"The FDA is committed to supporting the development of novel treatments, both drugs, and devices, that can be used to address opioid dependence or addiction, as well as new, non-addictive treatments for pain that can serve as alternatives to opioids."
The company behind the NSS-2 Bridge is Innovative Health Solutions. They initially got approval for the device to be used in pain patients back in 2014. However, in the past few years, this technology has been increasingly used off-label to treat withdrawal due to opioid addiction.
Restrictions and Research
One thing to note is that the electronic detox device is only meant to be used during the acute withdrawal phase. This period only typically lasts for around a week. According to other news, some doctors have plugged the ear-clip as a way to get through the painful detox and stay off drugs long enough to start other treatments like naltrexone.
However, there are a few shortcomings to the electronic detox device. The FDA's announcement for the NSS-2 Bridge approval cited a study that used 73 patients. The study shows:
31% reduction in withdrawal symptoms
88% of test subjects continued with medication-assisted therapy five days later
While this may seem like good news, many experts actually criticize the study for its lack of a control group. Dr. Lance Dodes, a retired professor of Harvard Medical School, told STAT that Innovative Health Solutions should have done a more thorough study. Dr. Dodes states,
"This pilot study by itself doesn't prove efficacy."
So while the FDA seems pretty optimistic, some experts don't share their confidence in the research currently available. Others seem more in the middle ground, like Dr. Palmer Mackie of Eskenazi Health, who states,
"From the information I have seen both on pain and addiction, I think there's room for optimism about the device. But I don't think anything will revolutionize addiction or chronic pain management."
Dr. Mackie notes that the delivery system for the electronic detox device has improved. It has even been compared to electro-acupuncture. However, while many believe it can be helpful, it may not be the answer many are hoping for.
Will the Electronic Detox Device Work?
When we ask if the electronic detox device is really going to work with helping fight the opioid crisis, there are a few things to consider. For one; how effective is it, and is it practical?
Currently, the device costs up to $1,500 and requires a prescription. Now that is a small price to pay for the preservation of life. However, it seems that if the ear-clip is simply being used for the transition period from acute-withdrawal symptoms to a medication maintenance program that is a very expensive week (or less). How much will the individual have to pay out of pocket for the electronic detox device?
Is 31% reduction in withdrawal symptoms for a few days, only to end up on a medication maintenance program anyway the kind of innovation that is going to change the crisis? Or should there be more extensive studies done to indicate whether or not this device is going to be helpful in treating opioid addiction and withdrawals?
We want to know what YOU think.
While it is a good thing for us to try and work toward preventing whatever damage we can with innovations in technology, we should make sure we also promote other opportunities for more effective methods of treatment. Holistic healing is one way that we can address some of the core issues pertaining to addiction. If you or someone you love is struggling, please call toll-free now. We want to help. 
1-800-777-9588