Drug Addicted Mother Tries to Sell Her 5 Year Old Son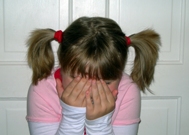 People do desperate things when they are living with an active drug addiction, and one mother in Florida did the unthinkable in order to get $2000, potentially to feed her prescription drug addiction: sell the parental rights to her 5-year-old son.
According to reports, Pinellas County sheriff's deputies arrested Jessica Marie Beers for allegedly attempting to sell her 5 year old child for $2000 to a couple who had been helping her with childcare and giving her money. It was the couple who tipped off police, telling them that the woman had offered them the money in return for parental rights of her child. The couple said that they had been helping Beers with childcare and money for months and had noticed that she had a prescription drug addiction. Over time, they said they watched her child more and more often. When Beers made them the offer, they were concerned that she would spend the money on drugs and contacted police.
The arrest happened when Beers met with the couple in order to make the exchange: the boy for the money. Beers was arrested and charged with sale of parental rights and violation of probation for grand theft, and her son was taken into custody by child protection services.
Desperation and Drug Addiction
It's a story that flew across the country when it first broke and while many were shocked by the nature of the crime, others see it as more proof of how desperate an addiction to drugs can make anyone. Children are often the first victims when a parent is living with drug abuse. Though the incidence is more often neglect, it's not uncommon for kids to be hurt when their parents are addicted to drugs. The only benefit of this story is the fact that it brought to light the addiction that the boy's mother was living with and provided him with an exit to safer home while also putting her in a position to recognize the need for and to accept treatment. Many mothers live for years covering up their drug addiction to the detriment of their child. In this case, at least there is hope for the future.
Drug Addiction Treatment for Mothers
Many mothers avoid enrolling in drug rehab because their children need their care. The fact is that childcare provided from someone under the influence of drugs is not acceptable. The child will always be much better off staying with a relative until the mother is well again, then coming home to a place that is truly home where the child can feel safe and learn to respect their parents because their parents are behaving in a manner worthy of that respect.
If you would like to learn more about our drug addiction treatment program here at The Orchid, contact us today. We can help you determine the best place for your child while you get the help you need to be the mother you want to be.