Anxiety Addiction and Relationships
You feel like a basket case – always worried about something, disappointed in people, serious about your high expectations, overly hopeful then crushed by reality.  Up and down, up and down, it never stops.  Your husband wonders why you are never happy anymore, and he's more than a bit concerned about your increased "happy hour" times at the bar after work during the week.  You say it's just for fun and blowing off steam.  Should he lay off your business, or does he have a point?
So what do you think?  Does your husband have a legitimate concern or should he stop trying to boss you around?  Before making a judgment, lets take a closer look at several parts of the situation. 
Your Husband's Concerned About Your Drinking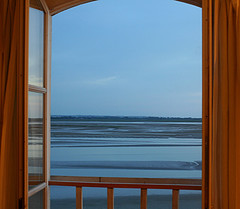 Unless he's a complete jerk, he probably wants the best for you.  He's bothered by several happy hour times during the week.  In fact, you sometimes go beyond happy hour and stay out until well into the evening.  You don't often have supper together.  Maybe he misses you, wonders why going out seems more important.
You Are Obviously Drunk When You Come Home Each Time
He knows you are going to get drunk every time you get home from the bar.  The way he sees it, you are fairly willing to be drunk during much of the precious little time you have together during the week (since you go most days after work).  That means he's sober and you're not.  Not a very mutual experience in his eyes.
Your Husband Knows You Get Anxious and Tense
Your husband knows you, has tried to help you calm down but to little avail.  He understands that your job is stressful, but he wonders how it got this bad.  When you're not drunk, you often fly off the handle at him.  He walks on eggshells because he sees you as overly sensitive and hard to settle down. 
You Self-Medicate Your Anxiety With Alcohol
You know it, but you don't want to believe it could be a problem.  You drink because you are too tense and overwhelmed with work.  Instead of going home and having trouble unwinding, you've found it is much easier to go to the bar after work.  A few friends are often willing to go at least once a week, but you are often there alone. 
Is Drug Rehab in Your Future
So what do you think?  Does this really sound like a nosy husband who should stay out of your business?  When you take a look at the facts, it seems clear that the "you" in this story really needs some alcohol rehab.   She is drinking alone, losing control and getting drunk frequently, self-medicating for anxiety, choosing to drink instead of being with her husband, and denying she has a problem.
Drug and alcohol treatment can really help someone who has lost control of their drinking.  The woman in this situation didn't set out to get addicted to alcohol – she mostly wanted to manage her symptoms of high anxiety.  When you have both a mental illness (anxiety) and an addiction (alcohol), you have a dual diagnosis. 
This is no time for self-treatment.  Alcohol rehab with professional counselors is the very best treatment for this kind of problem.  Denial is challenged, family problems are addressed, support is given, anxiety is treated in the right manner, and the person is educated about their dual diagnoses.  If this sounded like you or someone you know, get moving in the right direction with alcohol rehab.