Alcohol: A Big "No-No" For Those with Diabetes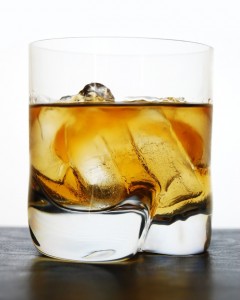 Alcohol is a toxin, so it stands to reason that those who attempt to manage a chronic medical ailment will struggle more than the general population if they abuse alcohol regularly. For those who diagnosed with type 1 diabetes, however, the ill effects of alcohol are more than just risky – they're potentially deadly. One alcohol binge can cause blood sugar levels to plummet and can continue to have this effect for as long as 12 hours after the last drink, says the American Diabetes Association.
Cynthia's Story
Cynthia Zuber knew she was dependent upon her insulin shots due to her type 1 diabetes diagnosis when she went to college – but she had no idea just how devastating alcohol could be to her condition. She went to a fraternity party during her freshman year and drank heavily.
Says Cynthia: "It was a party of upperclassmen, and my friend and I, both freshmen, felt very young and out of place. To deal with the discomfort, I started drinking beer. I had no idea how many beers I had. Things got out of control quickly, and when we went to leave I had to be carried to the car and into my dorm."
Cynthia vomited throughout the night and after passing out, she woke up and continued to vomit. For the first time since she started drinking the night before, she checked her blood sugar levels and realized that she needed to eat something and be able to keep it down or else she'd be in serious trouble. Unfortunately, she couldn't stop vomiting. Soon, a friend drove her to the emergency room.
Cynthia said: "I was so oblivious to the danger I'd put myself in. The doctor, who was wearing Birkenstock sandals and an earring, actually slapped me across the face – not hard, but to get my attention."
What Will it Take to Get Your Attention?
If you are diagnosed with type I diabetes and you have a problem with drinking, what will it take for you to get the help you need to put alcohol abuse and addiction behind you? Don't wait until you end up in the emergency room to get the alcohol rehab help you need. Instead, contact us now and Orchid and ask a counselor about how our treatment programs can help you to get your life back on track before it's too late.