7 Famous Female Alcoholic Authors: Women, Wine and Words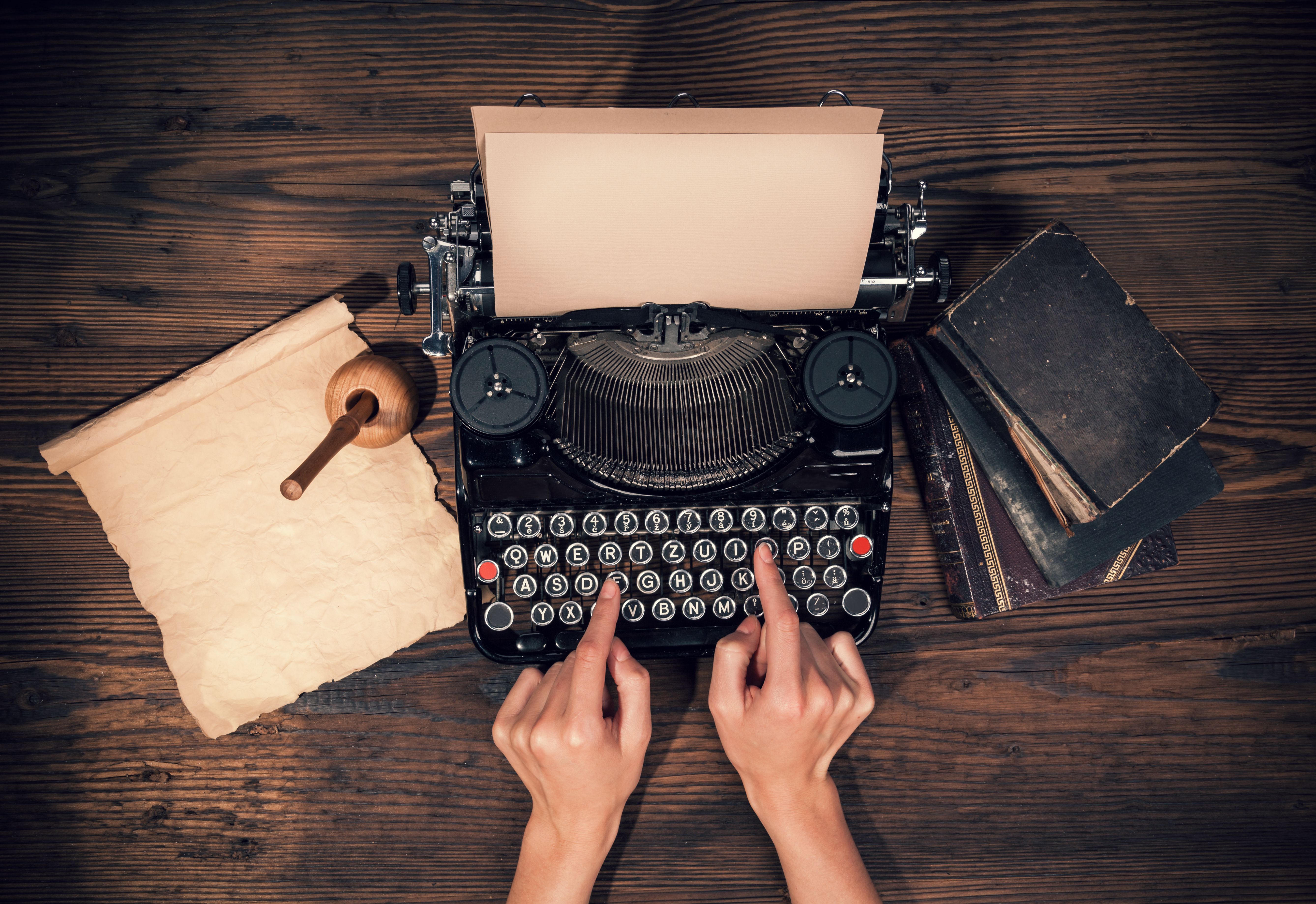 If you're familiar with the culture of literature or have ever been inside a high school English class, you've heard the infamous stories of male alcoholic authors, like the great Ernest Hemingway who's alcoholic lifestyle lead to long battles with depression before his eventual suicide. Or perhaps you've heard of James Joyce, the Irish author widely considered to be one of the most influential writers of the 20th century, who's years of binge drinking have been marked with episodes of pub fights across Dublin.
Literature has a long history with drinkers, whether they were in it for pure recreation or found an untimely demise due to boozing.
But what about the ladies?
One would assume there would be plenty of famous female alcoholic authors to talk about. In fact, some of the most inspired and brilliant women in the writing world experienced issues with alcohol in some form or another.
7 Famous Female Alcoholic Authors
Many of the most influential female voices in literature have suffered the same controversies and catastrophes as their male counterparts. So let us look at some of their stories.
Marguerite Duras
This French novelist and film-maker received a nomination for Best Original Screenplay at the Academy Awards for her script for the 1959 film Hiroshima mon amour. Many of her works deal with human sexuality, and her novel The Sea Wall has been adapted into multiple films.
As a child, Marguerite dealt with a lot of heartache and adversity. Her father passed when she was only seven, and her mother and brother were violent to her through her childhood. Her adult life was marked by many personal challenges, including her struggle with alcoholism. Duras has said she figured she was an alcohol from the moment of her first drink. She told the New York Times in 1991:
"I drank because I was an alcoholic… I was a real one – like a writer. I'm a real writer, I was a real alcoholic. I drank red wine to fall asleep. Afterwards, Cognac in the night. Every hour a glass of wine and in the morning Cognac after coffee, and afterwards I wrote. What is astonishing when I look back is how I managed to write."
She went through periods of drying out without drinking, then binging for years. At age 68 she was diagnosed with cirrhosis and forced to dry out in a hospital. Duras not only managed to stay sober, but she actually wrote one of her most famous novels, The Lover, in sobriety.
Duras passed away in 1996, at 81 years old.
Jean Stafford
Born in 1915, Jean Stafford was an American short story writer and novelist. Her work The Collected Stories of Jean Stafford won a Pulitzer Prize for Fiction in 1970, and she has written several amazing pieces. Her first novel was a best-seller that earned national acclaim, and yet she is commonly remembered for the fact she was married to poet Robert Lowell than for her own literary achievements.
Over the years Stafford suffered from depression and alcoholism, along with pulmonary disease. At age 63 she had almost completely stopped eating. In 1979, she died of cardiac arrest in White Plains, New York.
Elizabeth Bishop
Elizabeth Bishop was a Pulitzer Prize-winning American poet and short-story writer often considered one of the finest poets of the 20th century.  Born in Worcester, Massachusetts, many of Bishop's family members were alcoholics. This includes her father, who died when she was only eight months old. When she was only five, her mother was institutionalized, and the two never saw each other again. In college Bishop found alcohol to help ease her troubles, but it would eventually exaggerate every issue she faced as an adult.
Bishop's alcoholism began to take shape out of the shame for her childhood.  Then the aftermath of her binge drinking brought more shame, which she drank to escape. Sadly, more shame for Bishop came from being a lesbian during a period in which homosexuality was not accepted.
One notable poem entitled "A Drunkard" uses Bishop's own unique experiences with alcoholism to give the reader a more intimate and ironic image of an alcoholic.
Patricia Highsmith
This American novelist and short story writer is the woman behind the famous 1955 novel The Talented Mr. Ripley. Patricia Highsmith is best known for her psychological thrillers, including her series of five novels based on the character Tom Ripley. Throughout her career, Highsmith wrote 22 novels and several short stories. Her literary work has led to more than two dozen film adaptations, including Strangers on a Train by famous filmmaker Alfred Hitchcock.
Under the pseudonym "Claire Morgan" she even wrote the first lesbian novel with a happy ending, The Price of Salt.
Born in Fort Worth, Texas, Patricia Highsmith did not have the easiest childhood. Her mother had drunk turpentine at four months pregnant in an attempt to abort the pregnancy, and she remembers he mother making jokes about it when she was a child. Years later, her mother took her to Texas claiming she was going to get divorced from Patricia's stepfather, only to abandon her daughter without explanation and go back to New York.
Her college days brought drinking into her life. She wrote in the 1940s that she believes alcohol was essential for artists.  A decade later, Highsmith described days when she was in bed at four in the afternoon with a bottle of gin, before putting away seven Martinis and two glasses of wine. By the 1960s, she needed alcohol to get up in the morning and lied about her drinking.
Throughout her life, Highsmith suffered from many serious ailments, including:
And the older she got, the worse her chronic alcoholism became. Some have even drawn comparisons between her most famous character, Tom Ripley, and signs of alcoholism. The character constantly finds himself repeating a behavior in order to avoid the consequences the same behavior has caused in the past.
Jean Rhys
Born Ella Gwendolyn Rees Williams, this mid-20 century novelist was born and grew up on the Caribbean island of Dominica. She lived under numerous names, including Ella Gray, Ella Lenglet, and Mrs. Hamer. Jean Rhys experienced a great deal of unrest, disillusion, and torment in her lifetime, along with alcoholism.
Alcohol became a way Rhys faced the difficulties in the world around her. She was a powerful writer who depicted stories about exiles, and mistreated, rootless women. As her biographer Carole Angier puts it:
"Her past tormented her so that she had to write about it, and then writing tormented her: she had to drink to write, and she had to drink to live."
Rhys disappeared for some time during the war, then re-emerged in 1956. She spent the 1960s living with her third husband, the nervy Max Hamer, who had been in prison for fraud and became an invalided after a stroke. Throughout this time Rhys was plagued by poverty and depression. She was even put in a mental hospital after attacking a neighbor with a pair of scissors for a brief period. Her alcoholic drinking persistent, getting worse as time went on. Rhys did live to 88 years old, but there was no indication that she had any periods of long-term sobriety. While she managed to write some incredible works, she ultimately led an unhappy life. At one point she was quoted saying:
"If I could choose I would rather be happy than write … if I could live my life all over again, and choose …"
Some of her other most notable works include Quartet, Voyage in the Dark and Jane Eyre.
Dorothy Parker
Dorothy Parker was an American poet, writer, critic, and satirist. Born in Long Branch, New Jersey, Parker experienced what many would consider an unhappy childhood. She rose to acclaim for her work in publications such as The New Yorker and as a founding member of the Algonquin Round Table. Eventually, Parker migrated to Hollywood to pursue work as a screenwriter. She was ultimately nominated for two Academy Awards.
Parker was best known for her wit, wisecracks, and eye for 20th-century urban foibles. She also dealt with her fair share of demons. For years she struggles with alcohol abuse and survived several suicide attempts. She didn't let her troubles get in the way of her sense of humor, however. Upon commitment to a sanatorium to overcome her alcoholism, the writer apparently even said to one doctor that the room was fine, but that she would need to leave around every hour to have a drink.
Parker continued writing in numerous outlets until she died of a heart attack in 1967.
Carson McCullers 
Carson McCullers- born Lula Carson Smith- was an American novelist, short story writer, essayist and poet from Columbus, Georgia. While she was only 23 years old when she wrote her bestselling novel The Heart is a Lonely Hunter, McCullers went on to forge a career portraying the lives of the lost and the downtrodden in the American South.
McCullers is said to have been a drinker of the constant variety. Reports indicate she drank a morning beer, followed by a steady stream of sherry. Later on, she would indulge in a martini before dinner, and then down drinks throughout the night at parties.
She even explored alcoholism and its effects in her short story "A Domestic Dilemma," which was published as part of her 1951 collection The Ballad of the Sad Café. The work told a story of a family afflicted by drinking issues. McCullers struggled with depression through periods of her life and even attempted suicide. The writer herself was plagued by health problems throughout her life, and she died in 1967 from a brain hemorrhage at the age of 50.
Voices of Women in Recovery
Most of these women not only struggled with some form of depression or mental illness, but they also had to grapple with a world that undervalued and overlooked women. They battled with a world where all women were treated differently, especially women who drank. In fact, in many ways that world still exists, people just dress it up differently. But thankfully, even though many of them never escaped their addictions, they were able to lay their thoughts and feelings bear for the world to see. Voices like these exposed a woman's experience as an alcoholic in a hostile world. Hopefully, more women can use the power of their words to speak up for those who are fighting to overcome addiction and adversity. Alcoholism and addiction do not discriminate, and neither does the art of poetry or telling stories.
The voices of alcoholic women in recovery have some intimate and inspiring stories to share with the world. While we look at those who put their soul into their own stories and scripts, giving the world a look at the real and raw parts of their pain, we hope more female writers tell more stories of success and victory over addiction.
At the Orchid Recovery Center, we want to help you write that story.
While alcoholism is more prominent in men, women are still at very real risk of developing an alcohol addiction. The Orchid Recovery Center is designed for the unique challenges women face in recovery from drugs and alcohol. If you or someone you love is struggling with substance abuse or addiction, please call toll-free 1-800-777-9588 now.