5 Reasons Your Loved One "Needs" to Come Right Back Home after Treatment, and What You Can Say in Response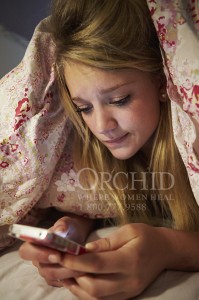 When the people go to treatment, especially for the first time, it's common that they feel a rush to get back home after completing their stay in an inpatient facility. Sometimes they feel a financial urgency, sometimes they get homesick, and sometimes they are just desperate to get back to their comfort zone. No matter what the reason they NEED to get back, too often it is not the best idea to rush home after treatment, and here are a few responses to the likely excuses you will hear from a loved one.
 1.       Getting back to work…
Financial urgency is a very common worry among adults and young adults who are getting out of treatment because they feel the need to get back to work and provide some type of income for themselves. They might say they NEED to come home to get back to their job and bring home some money.
For this one, you can simply assure the individual that what is most important is a proper recovery. If they rush back to work, especially those who are in a field with a fair amount of regular stress, it will probably put some strain on their after-care and the actions they need to take to continue their sobriety.  Let them know that if at all possible they should take their time to assure they are in the proper place and have begun their program before they put themselves in their old environment.
 2.       Getting back to their kids…
Sadly there are times when parents have to leave home to get help for substance abuse and addiction, and they will have to be absent from their children. This unfortunately is a difficult discussion when it comes to reasons your loved one believes they NEED to come home and be with their kids.Especially mothers fighting addiction.
If this is the reason, you may need to remind the individual that the best thing they could possibly do for their children is to address their substance abuse and change their lives. Being away from their children is one of the hardest things I have ever seen addicts or alcoholics go through, but it is also one of the greatest rewards to be able to return home after a period of rebuilding that helps the parent maintain their sobriety.
Remind that person that the children will love them regardless, and at one point they will understand that Mom or Dad had to be away to get better, because the children suffer when the disease persists. But the children thrive when their parents come home after spending as much time building their recovery on a solid basis after inpatient treatment.
 3.        Fixing their relationship…
Sometimes when people end up at inpatient treatment for substance abuse it is because their spouse or partner has asked them to do so. If your partner or loved one is rushing to get home to repair a romantic relationship, it is likely to be detrimental to their recovery, this is a time to focus on them.
Make sure to tell your loved one that. Let them know that the time and effort they are putting into trying to fix their romantic relationship should be put into working on whatever they need to in themselves. To assure they can grow in their sobriety and focus on personal development they should try not to rush back, because that is probably putting too much pressure on the relationship, and creates expectations that might hinder their active recovery program. Let them know they are missed, but that they need to be well in order to make the relationship really work. If they can find peace in patience, they will be able to face any trouble in the relationship with more clarity.
4.       So they can have their own supports…
People can often come to treatment and forget what things are like at home, and then they want to believe that if they complete an inpatient treatment program that their friends and family will be the only thing they can rely on to keep them on the right path, especially if they have gone out of state for treatment.
You should let this person know that they have to be the one who holds them accountable for maintaining their recovery. It a lot of cases family and friends can actually be counter-productive and provide bad influences or excuses to not continue working a program of recovery. Let them know that it may be in their best interest to surround themselves with others in recovery to try and create an atmosphere more conducive and productive to their new life-style.
Halfway houses can actually help them build strong relationships with others their age in the same position they can identify with and who can introduce them to new concepts and people in the recovery community to expand their support group.
5.        Court cases or probation…
Substance abuse and addiction treatment can be part of some people's court cases and sentences. If your loved one has some legal issues they are concerned with and feel that they NEED to be back home to be in a position to do so, make sure they are aware of the circumstances surrounding their case.
Most credited inpatient treatment centers will have case-workers who deal directly with the clients to help resolve issues with court cases or probation when necessary. Sometimes it cannot be helped that they need to return home for court, but many people have a different experience.
Getting involved in their own treatment and taking the appropriate steps toward recovery  the odds of their legal issues being situated around that treatment program are pretty good. Tell your loved one if they are doing the right thing to keep doing so, and as long as their attorneys or other officials consent to their after-care program they should be able to focus on getting the help they need to change their life.
So many people try to find excuses not to get the help they need, and sometimes it is because they do not see that the things we don't want to do can be the things that save us from ourselves. If you or someone you love is struggling with substance abuse or addiction, please call 1-800-777-9588.