4 Surprising Things I Learned From Being a Prescription Pill Addict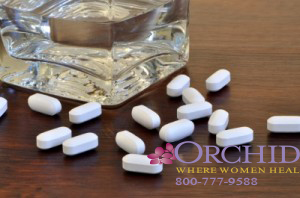 My drugs of choice were prescription pills, and that was anything from Xanax to Roxicodone. Prior to using prescription pills, I had a lot of misconceptions about them and thought things that I later found out to be very untrue. I thought of the ones that were the craziest and biggest ones for me to find out once I got into using pills. Here are 4 surprising things I learned from being a prescription pill addict.
4 Surprising Things I Learned From Being a Prescription Pill Addict:
1. Just because it's prescribed, doesn't make it safer or better for you.
Even if a medical doctor prescribes you something, that doesn't mean it is necessarily safe for you or even better for you than alternatives. If you do your research on medications, you'll see that they all have side effects and warnings of dangerous and negative things that may come from consuming them. I used to think that because my drug of choice was pills, I was safer using it because it's not heroin or cocaine. That isn't true though.
2. It isn't as easy to get prescribed pills as you might think.
When I was first getting into pills, I thought it would be super easy to get my own prescription – I was wrong. In some cases, it may be easier than others but with pain killers (my drug of choice) you couldn't just get prescribed, you had to have an MRI and medical documents saying you actually needed those pills. Surprisingly, you can't just walk in a doctor's office and say what you want and get it. Now that's not to say there aren't crooked doctors out there that will prescribe you whatever for some extra cash, I just never came across any.
3. If you do get prescribed pills easily, that can be a sign you're dealing with a dirty doctor.
Like I said, if a doctor is easily prescribing you pills that can be a sign that you aren't dealing with a legitimate doctor. Whether the doctor is unknowingly giving you these or is fully aware of what he or she is doing, it shouldn't be super easy to just get a bottle of pills from your doctor's office. Think about it, just because they went to medical school doesn't mean they're always right.
4. Some prescription pills can be worse for you than street drugs.
Surprising, isn't it? Some prescription pills can actually end up being worse for you than heroin, crack, cocaine or psychedelic drugs. The physical withdrawals from prescription pills can not only be worse but can last longer, too. I suffered from something called post-acute withdrawals syndrome (PAWS) after my immediate withdrawals were over; which is basically very small withdrawal symptoms for anywhere up to two years. You can have those with street drugs, too, but it can be worse with prescription pills.
If you or a loved one is struggling with substance abuse or prescription pill addiction, please call toll free 1-800-777-9588.