Hydrocodone Addiction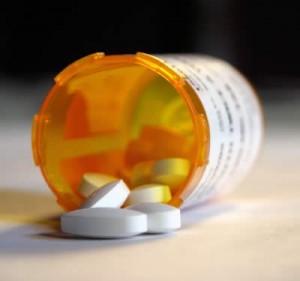 Hydrocodone has played a huge part in the epidemic that is prescription drug dependence and overdose in the United States. One of the most commonly prescribed opiate painkillers on the market, it is also one of the most commonly diverted opioids on the street. Hydrocodone addiction is a huge problem in the United States and around the world. The US Department of Health and Human Servicesreports that the US is supplied 99 percent of the world total of hydrocodone pills. They also report that prescriptions for opiate painkillers like hydrocodone have increased from 35 million annually in 1991 to 40 million in 2007. Hydrocodone can be prescribed in its pure form, but it is most often prescribed in combination with other pain-relieving substances. For example, some of the most commonly prescribed medications that contain hydrocodone include:
Commonly Prescribed Medications
Vicodin (hydrocodone and acetaminophen)
Lorcet (hydrocodone and acetaminophen)
Lortab (hydrocodone and acetaminophen)
Norco (hydrocodone and acetaminophen)
Lortab ASA (hydrocodone and aspirin)
Vicoprofen (hydrocodone and ibuprofen)
Hycomine (hydrocodone and antihistamines)
If someone you love is prescribed any of the above drugs or another medication that contains hydrocodone and you believe that she has developed a dependence upon her pills, you can help her get back on her feet and avoid the many risks of chronic abuse of the drug when you contact us at The Orchid. Call now to learn more about our woman-centered prescription drug addiction treatment programtoday.
Physical Dependence Upon Hydrocodone
Prescribed for the treatment of moderate to severe pain symptoms, patients who abuse the drug do so to experience the "high" it provides. The initial dosing amount required to create this feeling will depend upon other drugs of abuse and other issues, but over time, it will steadily increase as the patient builds a tolerance. This tolerance development is one indication of hydrocodone addiction, and it can result in serious withdrawal symptoms, an issue that can also serve to make many patients feel ambivalent or even fearful of getting the help they need to quit using the drug.
Withdrawal Symptoms
Common Withdrawal Symptoms…
Withdrawal symptoms caused by hydrocodone addiction can be serious. The severity will depend upon a number of details, including:
Length of time spent in hydrocodone addiction
The amount of the hydrocodone dose at the time of quitting
The use of other illicit substances
The presence of co-occurring mental health or medical disorders
Many patients describe withdrawal symptoms as being similar to a horrible flu. They can begin within a few hours of the last dose and last for weeks. Many patients opt to take maintenance medications that help to circumvent the bulk of these symptoms and allow them to wean themselves slowly off all drugs until they are drug-free while others prefer to go for a "cold turkey" detox that allows them to more quickly begin a truly drug-free life. Withdrawal symptoms can include any or all of the following issues:
Bone and muscle pain
Nausea and vomiting
Shaking
Restless legs
Sweating
Headaches
Insomnia
IMPORTANT: It is not recommended that patients begin the detox process that triggers these withdrawal symptoms without the care and supervision of a medical professional. At The Orchid, we encourage patients to wait to stop taking their pills until they get to treatment to ensure that there are no complications or medical issues caused by underlying medical conditions. Call now if you have questions about how to help your loved one prior to enrollment.
Psychological Addiction to Hydrocodone
Physical dependence only makes up half of hydrocodone addiction. The other half of hydrocodone addiction is psychological dependency. Fear of dealing with withdrawal symptoms is part of the psychological hold that hydrocodone has on many of its users, but it's much more than that.
It can include:
Cravings for the drug whenever the patient feels that their dose is too low or they are faced with the notion of quitting
A belief that they will be unable to function in some way without the drugs, even with treatment
An obsession with getting more pills
Fear of living a sober life without the "support" and mental escape they feel is provided by hydrocodone use
The psychological aspect of addiction is by far the most difficult part to address in recovery. Physical dependence can be treated within the first couple of weeks, but the psychological cravings and issues related to drug abuse and addiction will remain until they are effectively treated through psychotherapeutic intervention. The length of time that this will take for each individual patient will vary based upon the issues that may be driving their "need" to get high regularly. For many patients, it will be necessary to address a wide range of psychological symptoms, disorders or trauma including: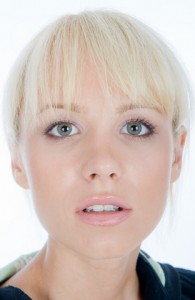 Depression
Anxiety
Sexual abuse
Physical abuse
Self-esteem issues
Eating disorders (e.g., anorexia, binge eating, etc.)
Personality disorders (e.g., schizophrenia, borderline personality disorder, etc.)
Mood disorders (e.g., bipolar disorder, moderate to severe depression, etc.)
Chronic grief
Co-occurring addictions (e.g., sex addiction, gambling addiction, etc.)
The more intensive the psychotherapeutic part of treatment, the stronger the foundation in recovery for the patient and the more likely she will be to avoid relapse when issues related to those psychological symptoms or disorders are triggered when she returns home.
Signs of Hydrocodone Addiction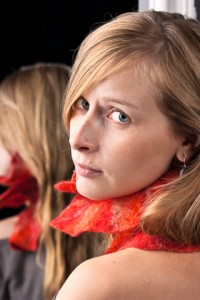 Because hydrocodone dependence is so overwhelming to the patient, it is relatively easy to identify when use of the drug has become problematic. However, many families refuse to take action when the drug is prescribed by a medical professional. Many believe that the issues experienced by the addict are simply side effects that are unavoidable. Most people who are prescribed hydrocodone for the treatment of moderate to severe pain will develop a physical dependence upon the drug even when they take it as prescribed and under a doctor's care. This does not mean that they are addicts or require addiction treatment, according to the Drug Enforcement Administration(DEA). Without the psychological dependence issue that can result in abusing a prescription (e.g., NOT taking the drug in the amount and in the way prescribed by the doctor), there is no need for drug rehab. However, if your loved one does any of the following things, then hydrocodone addiction is a clear problem that requires immediate treatment.
Takes more hydrocodone than prescribed by the doctor
Crushes the pills and swallows them, snorts them, or dissolves them in water and injects them
Takes hydrocodone in combination with other drugs of abuse, including alcohol or marijuana
Gets more hydrocodone pills through fraudulent means, including:

Lying about losing pills in order to get an emergency prescription
Having two doctors prescribe the medication or another opiate painkiller
Going to the emergency room to get extra pills
Buying pills or other opiate drugs on the street
Buying hydrocodone or other opiate painkillers online illegally
Going to pain clinics that are notorious for handing out prescriptions for opiate drugs with little medical investigation
Changing paper scripts to increase the number of pills or amount of the dosage
Hydrocodone Addiction Touches Everything
When hydrocodone addiction becomes a problem for your loved one, every part of her life will be damaged by her use of the drug.
She will often experience:
Mental health symptoms that begin or are increased by hydrocodone abuse
Fighting with her significant other
An inability to be an effective parent to her children
Difficulties in maintaining or getting a job
Financial problems caused by a lack of attention to budgeting and money as well as the high cost of hydrocodone
Self-esteem issues and guilt related to her addiction problem
You may find that your loved one is often irritable or lies about her drug use, becoming defensive when you broach the topic or suggest that she should consider going to drug rehab. However, it is not an option to ignore the problem or pretend it will get better on its own. It won't. Addiction is a medical disorder and like other chronic diseases, without treatment, there is no hope for a future that is not marred by the effects of the illness. Your relationship with your loved one and her life depend on your ability to face the reality of the situation when she cannot. You can stage an intervention and help her to recognize the risks that she takes every day she continues to live in active addiction. Overdoses happen every day, and more people die in the United States due to inadvertent drug overdose than in car accidents. Don't let your addicted family member's life become a statistic. Reach out and help her take the first step toward recovery through drug rehab today.
Extensive Hydrocodone Addiction Treatment Is Available Now
If someone you love is living with hydrocodone dependence, their ability to heal will be dependent upon their access to comprehensive and evidence-based medical and psychotherapeutic treatment that provides for long-term support in the first few years of recovery. Contact us today at The Orchid to speak to a counselor and discuss the treatment program options available to your family member.