Working in the Field vs. Working a Program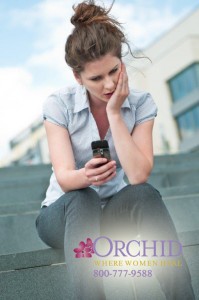 A lot of people in recovery end up getting jobs at treatment centers, halfway houses and doing various things in recovery settings. It is such a wonderful gift to get sober and have the desire to help people in your everyday life as a career, but people need to also realize that there is a huge difference between working in the field of addiction and working a program.
Working in the Field vs. Working a Program: My Job
I work in a treatment center full time and love my job. I work in the internet marketing department and am able to write about recovery all day long and it is a truly rewarding job for me. Me and my co-worker also run a detox group every Thursday morning and get to speak with the clients. It really keeps it fresh being able to do that and see people when they're just coming in. I am lucky enough to be able to write on my experiences and be getting paid to do something I am passionate about; but it still needs to be recognized as a job and not a program of recovery.
Working in the Field vs. Working a Program: My Program of Recovery
The reason I am fortunate enough to have the job I do today is because when I'm not at work, I work a program of recovery. When I leave work each day I go to a meeting, work with sponsees, meet with my sponsor, meditate, pray or help someone. It can be overwhelming at times working in the field and working a program of recovery and some days it can be too much. It is so important that I remember that just because I'm around addiction and recovery all day – does not mean that I am working a program.
Unfortunately, not everyone is able to handle working in the field and keeping their programs first. I've seen many people who end up making their job their recovery programs and it never works out. In my job, I don't work directly with the clients except on Thursday mornings and I like it much better that way. It makes it a lot easier to keep the job and program separate. A lot of alcoholics and addicts relapse if they end up using their job as a program of recovery. Working in a treatment center and getting paid are two things that are separate from recovery.
Working in the Field vs. Working a Program: My Advice
If I am not going to my own meetings, talking to my supports and keeping my spiritual life a priority, I can definitely feel a difference – even when I'm at work. I work a program of recovery because I want to and have to not because I'm getting paid to. Working in the field can be super rewarding and definitely make being sober worth it, but it's not how we stay sober. The best advice I could give to someone working in or considering working in the field is to always make sure you're able to put your program first and keep it separate from the job. It is vital to your recovery that you do that! If you or a loved one is struggling with substance abuse or prescription pill addiction, please call toll free 1-800-777-9588.