How to Dress for an Interview on a Budget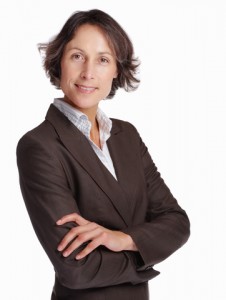 Congratulations! You scored yourself an interview! Oh, but you don't have anything to wear to it. And you're on a budget because, well, you're interviewing for a new job – it might be your first job after getting clean or maybe you currently have a job but the pay just isn't cutting it. Don't fret – here's how to dress for an interview on a budget.
Check Your Closet
First check your closet, before you resign yourself to going out and buying a new interview outfit. Most women already have exactly what they need to suit up and show up right there in their closet.
You might think that what you already have is too old or outdated but, oftentimes, your outfit only needs something as minor as changing a skirt hem or jacket length to look more stylish and updated.
Accessorize
Being able to accessorize wisely and stylishly can transform your "eh" look to an "ah" look. Remember, the right accent piece can show that you know how to dress for an interview: tastefully and inexpensively. And don't go overboard. Consider a well-coordinated scarf, a pair of simple-yet-elegant earrings, or a necklace, and a good handbag or briefcase.
First and foremost, invest in a really good and stylish pair of shoes. I get it, you're on a budget and shoes can be expensive – the good ones, at least. You don't have to break the bank on a pair of Loubitouns but, you simply can't fake a really good pair of shoes like you might be able to with other accessory pieces. And, by spending a little more in the shoe department, you will be investing in a pair that will last you a while, therefore not having to waste money on yet another pair on mediocre shoes in only a few short months.
Designer Discount Duds
If, after you inspect your closet, you find that you simply don't have any foundational pieces upon which you can build a stylish interview outfit, then shop you must but, shop smart. Check out discount designer shops and outlet stores in your area. You will find some nice, quality garments at a fraction of their original retail price.
Another bit of advice: shop your high-end stores during their sales season as well as during the "off-season" because their goods are greatly discounted.
Also, be open to shopping boutiques that offer "gently used" clothing. Consignment shops and vintage boutiques are great places to find designer interview clothes at low prices.
Foundational Pieces
Start with getting a few key, foundation pieces that you can add different accessories to, pair a different blouse and shoes with. For example, pick up two suits in basic colors like navy, black, grey or brown. This way, you can mix and match the suit pieces such as wearing the navy jacket with the grey pants or skirt, as well as the other items such as scarf, blouse, handbag/briefcase and shoes therefore getting the most bang for your buck. With just two suits, you will have a whole wardrobe to last throughout the week.
An additional option is especially larger cities is to look into renting a suit for your interview. Then again, why rent when you can borrow something from a friend?
If you or a loved one is struggling with substance abuse or addiction, please call toll-free 1-888-672-4435.
Source:
http://career-advice.monster.com/job-interview/interview-appearance/interview-dress-on-a-budget/article.aspx