Will They Get You High Before You Get Them Sober?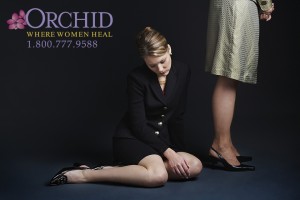 The twelfth step of 12 Step recovery is all about "giving back." We hear it in meetings all the time and our sponsors reinforce it with us: "We keep what we have only by giving it away." And, after all, it was given to us so freely. What all of this means, generally speaking is that it is our spiritual duty to reach out to the newcomer – or someone who's just coming back – and lend them a helping hand.
However, if you attend meetings or spend any time around the recovery community, then most likely you've heard this one, too: "They'll get you drunk/high before you get them sober/clean." And what that means is that recovery from addiction requires constant vigilance. We can never forget or fool ourselves of that this insidious disease lasts a lifetime. Now, that isn't to say that we are sick our whole lifetime; recovery is possible. But it takes work.
So, where do we draw the line between helping a fellow alcoholic/addict and making sure that we remain safe, physically and spiritually?
This can be a difficult thing to do. After all, boundary-setting and establishing healthy relationships with people are not what we're the best at, if I'm going to be honest (and I do work an honest program so, there's that).
This can be a veritable clusterf*ck because, on one hand, we're told that we must help the alcoholic or addict who still struggles if we are to stay clean and sober. Yet, we're also told not to fool ourselves that we have some kind of superhero power that can keep us from relapsing and allow us to save lives.
What is there left to do? How do you decide if they will they get you high before you get them sober?
First of all, think of it this way: you can't be of service if you don't take care of yourself first. I've heard it said before and I've even said so myself, this is a selfish program. You have to take care of you first before you can do anything else.
I find this little metaphor to be quite helpful at illustrating this point:
In the case of a plane crashing, you're instructed to put on your own oxygen mask first, before assisting children and others with putting on their masks. That's because babies and people who can't figure out their own mask can't save lives. And you just might die if you don't put your own damn mask on first.
Setting Boundaries: Will they get you high before you get them sober?
As far as setting boundaries, always check in with your motives for helping someone.
Are you drawn to helping this person because you are attracted to them (and might be entertaining thoughts of getting in their pants)?
Do you have that superhero/martyr complex going on, thinking that only you can save this person? In other words, is it an ego thing?
Do you have some other ulterior motive, such as money, business, or getting another kind of hook-up out of it?
Other things to keep in mind when setting boundaries with a newcomer are:
Your personal safety – if they're actively using, do you really think you should be around them?
Your reputation – if they're asking for a job, would referring them to your boss jeopardize your current employment?
Your self-esteem – if helping someone starts to make you feel bad or small, you're doing it wrong. Speak up for yourself when others cross reasonable boundary lines.
Your time – if they're asking for a ride to meetings, that's one thing but, driving someone around while they do their errands is another. Keep the carpooling reasonable, and listen to your gut.
Your money – if they're asking for money to help them out with something legitimate, it's totally your call. But, as a very wise friend once told me, never loan money (or anything else) that 100% expect to get back. Otherwise, you'll catch a resentment.
If you or someone you know is struggling with substance abuse or addiction, please call toll-free 1-800-777-9588.