Wife Says Drug Rehab Didnt Work
I've tried drug rehab, and it didn't work.  This is what your wife said about a month after they returned from drug rehab.  She has been using again and you throw your hands in the air.  What now?  And what does that even mean?
Motivation and Match Important For Successful Drug Rehab Stay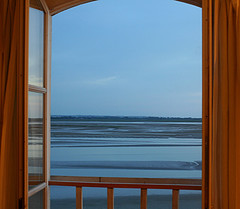 It's important to consider a couple of things when addressing that question.  First, how motivated and committed was your wife to attending drug rehab and making change?  And second, how good was the match between your wife and the drug rehab facility?
Certainly, many people who go to drug rehab do so with great hesitation.  They can't fall back on their drug for comfort, they might have to endure physical pain from withdrawal, they will have to deal with strangers in a strange place, and they'll have to talk about really unpleasant things they have been trying so hard to hide from.  That doesn't sound too appealing for pretty much anyone.
Drug Rehabs Are Not All The Same
However, even someone with hesitation but commitment can get through the awkwardness and make progress.  A person who hasn't really bought into the idea of recovery yet may not fare so well.  Also, if your wife would prefer to be in a drug rehab with just women, with special attention to certain areas of treatment (such as exercise or parenting support), or within a certain geographical area, those aspects can also make a difference.  All drug rehabs are not the same.
Your wife may need to go to drug rehab more than once to get the full benefit.  Yes, that may not sound too encouraging, especially if she's already gone back to using and pretty much against going back.  If you can, see if you can engage one of the counselors that helped her at drug rehab.  At the very least, have them help you know what step to take next, even if it means to take a step back.  Her actions may catch up with her quickly enough to make her more receptive after some time.  Or, she may go into her addiction deeper.  There is no way to know until you see it play out a little bit.
Can Marriage Survive After Wife Says Drug Rehab Didnt Work
You may come to a point where you need to decide whether or not to remain married.  You may have already tossed this around in your mind.  This can be a tough choice, especially with kids involved.  If it appears your wife refuses to do what's necessary to make a marriage work and be an involved parent, then it may be time.  Don't make a snap judgment on something huge like this, but consider it as a realistic possibility.
When your wife says drug rehab didn't work, you can be left with a lot of questions.  Do what you can to encourage getting back on track, but understand it is her job to do it.