WA State Approved Legal Use of Marijuana for the 21+ Crowd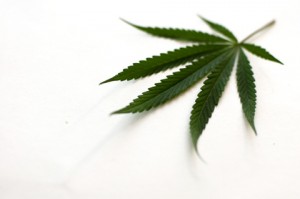 When Initiative 502 was passed in Washington, many assumed it was a free-for-all for those interested in the recreational use of marijuana. Instead, since the election, it's been a long process of implementation with the goal of:
Regulating the manufacture, distribution and sales of marijuana
Taxing the sales of marijuana
Earmarking marijuana revenue for beneficial purposes for the community
Regulating possession of marijuana
Removing state law penalties for the sales and possession of marijuana
It's not a simple process, and it will takes months of implementation with months more of identifying issues and adjusting what doesn't work. What else would it entail?
Money
The reason the initiative was proposed was to generate income for the state. This starts with the application fee for businesses to become a marijuana retailer, producer or processor – $250 to get started and an annual $1,000 renewal fee. It continues with three new excise taxes. These include:
25 percent of the selling price on sales made between licensed producers and licensed processors and paid by the producer
25 percent of the selling price on sales made between licensed processors to licensed retailers and paid by the processor
25 percent of the selling price on sales of every marijuana or marijuana-infused product and paid by the retailer
These taxes and fees are in addition to the usual income tax and sales tax required by federal and state law. The money generated from these marijuana transactions are deposited in the Dedicated Marijuana Fund. How these funds will be used will be determined later.
Regulation
It's not just the use of the drug that will be regulated by the state. Other issues related to marijuana production, distribution and sales will also be regulated, including:
The equipment used to process and create marijuana and marijuana-infused products
Books and records maintained at establishments related to the marijuana industry
Methods of marijuana product production
Sanitation of items used in marijuana production
Quality of ingredients used to make marijuana-based products
Security for establishments that produce or sell marijuana-based products
Age of those in possession of marijuana
Amount of marijuana in possession of any retail establishment or individual
Price of final marijuana based products
It is expected that the procedures necessary to effectively establish these regulations will be in place by December 1st of this year.
What do you think of the legalization of marijuana for recreational use? Will this increase the drug abuse problem? Leave a comment below and share your thoughts.