Vermont's Heroin Epidemic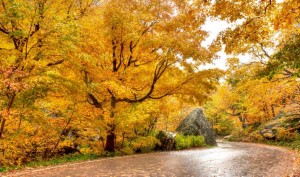 According to surveys shown in 2010 and 2011 by the Substance Abuse and Mental Health Services Administration, Vermont leads the nation in illegal drug use per capita. That's not particularly surprising or shocking when it comes to marijuana, but the trend of Vermont's heroin epidemic that's surged into the state is cause for worry and concern. People are traveling from Vermont to New Jersey to get heroin; it is much cheaper in the big cities to get it than it is in Vermont. It is agreed by Police officers, drug counselors, and drug addicts that now that there is Vermont's heroin epidemic, heroin is easier and cheaper to come by than weed is. Some people are even saying that heroin is becoming socially acceptable the way marijuana is.
During Vermont's heroin epidemic, on October 18th, police caught two men from New York with 9,000 bags of heroin, one of the biggest busts in the history of the state. US Attorney Tristram Coffin then told the Burlington Free Press that during the first nine months of 2013, there were 65 people facing heroin-trafficking charges that appeared before federal judges in the state. This is twice as many as appeared in all of 2012, and eight times as many as in 2009. The head of the Vermont State Police narcotics task force Lieutenant Matthew Birmingham was responsible for the recent busts during Vermont's heroin epidemic; he said opiates are the highest drug problem statewide. Oxycontin was a huge problem over the past decade and a half, but when the company changed the formula in 2010 to make it tougher to crush and dissolve, Vermont's heroin epidemic began.
Vermont's heroin epidemic has exploded recently; they are finding people with larger and larger quantities of it. An anonymous Vermont Police officer stated that heroin mostly comes up from Massachusetts (Springfield), New York City, Philadelphia and Hartford, Connecticut. They are setting up supply centers in cheap motels and having residents run for them. Think about it, why would someone want spend $80 on an Oxy 80 instead of just buying a bag of heroin for $20? It would make more sense to get the heroin, if you ask me. The co-coordinator at the Kingdom of Recovery Center Nancy Bassett has told us that a lot of young people who live in poverty here slide into using alcohol and drugs.
The thing about drug addicts is that we are just like your everyday person, you would never know if someone is using or not. There are always going to be people using drugs no matter where you go; it's up to you to decide if you want help or not once you've fallen into the use of heroin. I know a girl in the program who decided to get sober and ended up living in a halfway house right next to where her drug dealer lived! It doesn't matter where you go, if you truly have the desire to get sober you can do it anywhere. Vermont's heroin epidemic may be out of control, but you can make that choice to be sober! If you or a loved one is struggling with substance abuse or addiction, please call toll free 1-888-672-4435.
Source: