The Reports are In: Buprenorphine Treatment for Addicted Mom Reduces Fetal Distress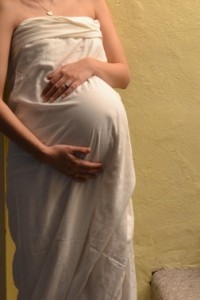 It's an ongoing debate: what is the best way to provide treatment to women who are addicted to opiates but pregnant? Immediate cold turkey withdrawal will almost always result in a spontaneous abortion, so the common response of the medical community is to offer methadone maintenance to the mother so that she can mitigate the harm done to her unborn child in utero. Babies are born safe but addicted to the maintenance medication. These withdrawal symptoms can be harsh on the baby, and little research has been done on the long-term effects of the drug on the baby's development.
But a new study reports that the use of buprenorphine by opiate-addicted pregnant women may limit the risks of neonate distress, according to National Institute on Drug Abuse. Though it is not perfect, it may be a slightly better solution than methadone according to the study results.
Methadone and Buprenorphine: The Similarities
The study showed that women who took buprenorphine during pregnancy experienced many of the same complications and issues that pregnant women who took methadone experienced. Additionally, babies born to mothers on both drugs exhibited similar results in terms of birth weight and other health factors. However, the big bonus is that babies born addicted to the maintenance medication experience far more mild withdrawal symptoms when their mothers took buprenorphine as compared to babies whose mothers took methadone. Based on the study, researchers are suggesting that pregnant mothers choose buprenorphine over methadone as long as they fit the criteria for its use.
More Research is Necessary
In order to better understand the effects of both methadone and buprenorphine on the child's emotional, behavioral, and physical development in the long-term, more research is needed. Increased focus should also be placed on helping the mother to deal with her ongoing addiction issues. The best possible chance for any baby is a childhood with a mother who is drug-free and able to handle the challenges of parenthood. As important as it is to ensure the baby's health throughout pregnancy and after, it's also important to make sure that the mother has the support she needs to deal with her own addiction.
If someone you love is pregnant or a mother and living with an active addiction, don't wait to help her find treatment that can help. Here at The Orchid, we are focused on providing comprehensive care that provides women with the tools they need to be successful and strong without the need for drugs or alcohol. Call today to learn more.