Tar in Hookah Tobacco 25x More Than a Cigarette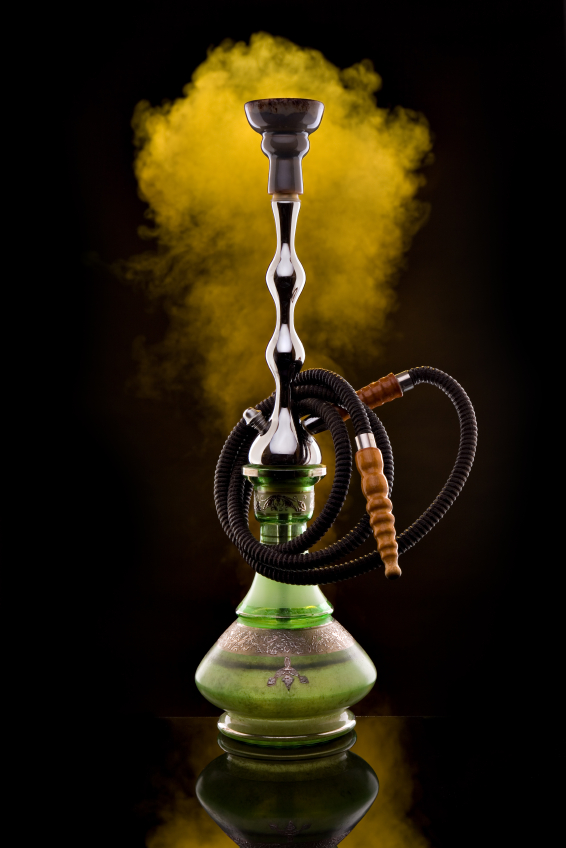 Author: Shernide Delva
As cigarette smoking rates continue to decline, more people are turning to more socially acceptable alternatives like vaping or hookah. However, as we have seen from recent scientific studies, these alternatives are not always safer. In fact, in many ways they can be just as dangerous as or even more dangerous than the habits they are replacing.
Enter in hookah. Back when I was in high school, hookah was all the rage. Many teenagers would go to hookah bars as a way to feel like they were in a club-like environment. Since hookah is a tobacco product and is legal for those over 18, many hookah bars appealed heavily to high school seniors. Since most clubs require you to be 21 years old, hookah bars were a great alternative.
Now, findings are revealing that hookah actually contains more tar then cigarettes. In fact, one hookah session actually delivers 25 times the tar in a single cigarette. Hookah smokers are actually inhaling a large amount of toxic chemicals when they smoke, according to a study led by the University Of Pittsburgh School Of Medicine.
The finds are based on analyzing past published data. Researchers reviews 542 scientific articles relevant to cigarette and hookah smoking and then narrowed those articles down to 17 studies. These 17 studies gave reliable estimates on toxicants inhales when smoking cigarettes of hookah.
What they found was shocking. Compared to cigarette smoking, hookah was actually worse because one hookah session delivers 25 times the tar, 2.5 times the nicotine and 10 times the carbon monoxide. Personally, like many, I assumed smoking hookah once in a while was no big deal and surely was safer then smoking cigarettes. Now, it is obvious that smoking hookah is just as unhealthy.
"Our results show that hookah tobacco smoking poses real health concerns and that it should be monitored more closely than it is currently," said lead author Brian A. Primack, M.D., Ph.D.
However, the one thing the article noted was the way these products are used. Cigarette smoking is more commonly a daily habit while hookah is typically more social and done on occasion. Primack also noted that a frequent cigarettes smoker may smoke 20 cigarettes in a day while a frequent hookah smoker may only participate in a few hookah sessions each day.
Because of these differences in smoking patterns, the analysis can not necessarily show if hookah smokers are "worse" than cigarette smokers.  However, what it does show is that hookah smoking is a lot worse than we thought and one hookah session actually exposes us to much more chemicals and toxins then most smokers would have assumed. Researchers also note that these findings can help provide estimates for various official purposes.
These results come at a critical time since the CDC recently reported that for the first time in history, past 30-day use of hookah tobacco was higher than past 30-day use of cigarettes among U.S. high school students. Additionally, one-third of college students in the United States smoked more tobacco from a hookah than any other form of smoking product and many of these students admit to not smoking any other tobacco product.
Awareness is the key. Knowing what you are actually putting into your body is extremely important when trying to make conscious decision. Although it may seem like the occasional hookah session will cause more harm, the truth is that hookah contains more toxins then a single cigarette so overtime, the effects of using these products can be harmful .
With this new research, hopefully more people will decide to give up all tobacco products in the long run and instead lead a cleaner healthier life in recovery.  If you or someone you love is struggling with substance abuse or addiction, please call toll-free 1-800-777-9588.