Take What You Need and Leave the Rest: Getting What You Can from AA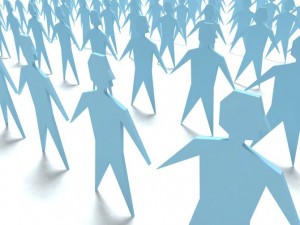 There are a number of rules, traditions, "guidelines," expectations and other characteristics of 12-step programs like Alcoholics Anonymous (AA) that are imposed upon those who choose to attend meetings regularly. Some are immediately turned off by this impressive body of regulations while others immediately begin to thrive under the structure. Most people fall in between these two extremes and follow an adage that has become popular among AA attendees: "Take what you need and leave the rest."
Take What You Need
Most people need the support provided by regular, free meetings of somewhat likeminded individuals who prioritize sobriety in recovery from addiction. It's a bottom line characteristic of almost everyone who attends, with the exception of those who need nothing more than the scheduled check-in with their recovery that continually reminds them why they can't drink or get high.
Beyond that, if you find something valuable in someone's share or come across something in the Big Book that particularly speaks to you or your experience, file it away and let it help you stay sober. If you hear someone share a particular ritual or belief or practice that they feel helped them stay sober and it resonates with you, incorporate it into your life. If it harms no one else and helps you to stay sober, then it's worth "taking" from AA.
The Rest
Staying sober is pretty much the only "need" of those who go to AA. The arguments over the other details are outside of this. Though some may state that certain choices, rules, or behaviors are necessary to maintain sobriety, these vary from person to person. Some may be able to stay sober by only attending a meeting on their annual sobriety date while others routinely attend a daily meeting in order to stick close to their recovery principles. Some may benefit from sharing their sober status with others outside of the program while others never discuss the issue with anyone outside of a meeting. Some believe that taking an aspirin for a headache or prescribed antidepressants is a "relapse" while others view these choices as medical and therefore a separate issue.
Take what you need, leave the rest, and avoid judging anyone whose views conflict with yours.
What are some other tips that help you to stay clean and sober? How do your views differ from others in the program? Leave a comment below and share your thoughts on 12 steps and recovery.