How Smoking Affects Your Sleep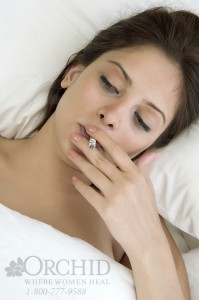 Looking for more good reasons to finally kick that nasty smoking habit, I mean, other than wrinkles, yellow teeth and fingers, and heart disease? Well, lack of restorative sleep is yet another drawback to smoking – and yet another valid reason to throw away your cigarettes for good.
Addiction Biology published a study that observed the sleep patterns of 1,071 smokers and 1,243 non-smokers. Other issues were factored into the study, such as age, sex and level of education and income, alcohol intake, and perceived stress, as well as psychological disorders, like anxiety, depression, and attention deficit hyperactivity.
So, just how smoking affects your sleep?
The study revealed that the higher degrees of nicotine dependence and intensity of smoking among participants were consistently associated with shorter overall sleep duration. This study demonstrates for the first time an increased frequency of sleep disturbance in smokers when compared to non-smokers in a population without a history of psychiatric disorders.
In 2008, PsychCentral reported that scientists from the Centers for Disease Control and Prevention (CDC) found that people who on average get less than six hours of sleep every night also had higher rates of smoking.
Another study, published by Preventive Medicine in 2004, was called "The Relation between Cigarette Smoking and Sleep Disturbance," which found that the negative relationship between smoking and sleeping was indeed true. The study showed that smoking was associated with difficulty initiating sleep, and difficulty waking up, among both males and females. Female smokers mostly experienced excessive daytime sleepiness while mostly male smokers experienced nightmares and disturbing dreams.
The study also concluded that smoking was associated with difficulty falling asleep and with a set of varying symptoms that point toward sleep fragmentation, which is the interruption of a sleep stage such as entering lighter sleep or even waking up fully, leading to a disrupted  REM sleep cycle.
Smokers may experience great sleep disturbances due to the stimulant effects of nicotine, the body's nightly withdrawal from it, and an increased incidence of sleep disordered breathing relative to that of nonsmokers.
There are many factors that impact the outcome like age, sex, weight, height, culture, co-occurring disorders like addiction or mental illness but, one study done in 1993 by San Jose University showed that there was, indeed, a correlation between smoking and poor quality of sleep. However, other factors, such as caffeine and alcohol intake also affected the study's outcome results. It was found that those who drank more caffeine and alcohol had less quality sleep.
If you or someone you love is struggling with substance abuse or addiction, please call toll-free 1-800-777-9588 to speak with an Addiction Specialist today. We can answer your questions day or night. It's never too late to take back your life.