Sleep Loss and Self-Harm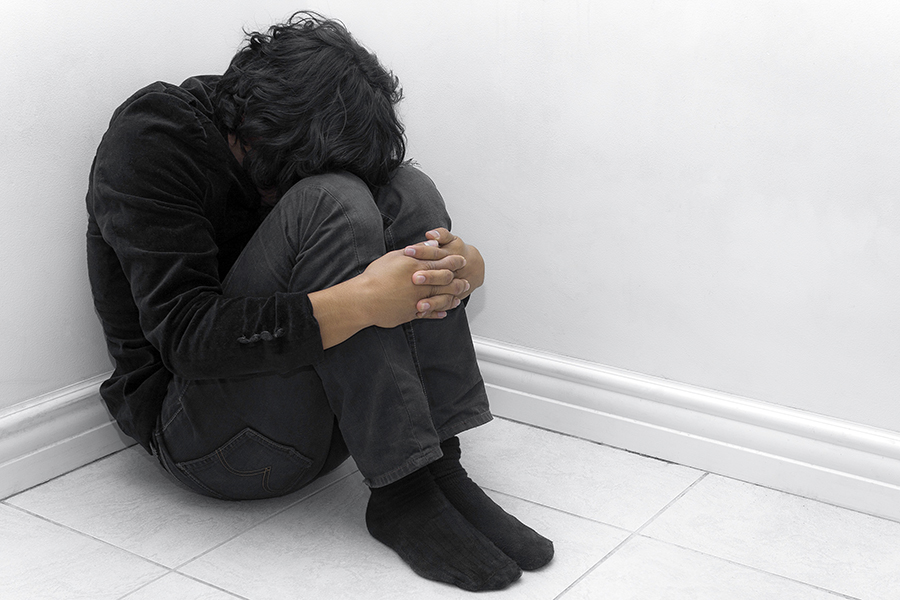 Self-harm is a dismal and self-destructive approach to dealing with life, resulting from a tragic and bleak perspective taking on a physical form when a person inflicts any kind of pain or injury upon themselves. Be it physical, emotional or psychological, self-harm is a grim and sometimes gruesome reality that infects the lives and minds of countless people everywhere.
The DSM classifies self-harm as non-suicidal-self-injury or NSSI, and self-harm can be as clandestine as having persistent negative thoughts about the way one looks, to more tangible methods such as:
Cutting is probably the most common conception of self-harm, but it is definitely not the only self-harm strategy that is potentially lethal. Usually used as a coping mechanism, many people suffering from issues with stress, anxiety or depression revert to self-harm compulsively, and now new research suggests there is a strong connection between loss of sleep and the risk of developing these compulsions.
Study of Sleeplessness
According to findings in a new Norwegian study led by psychology specialist Mari Hysing from Uni Research in Bergen, sleep issues like insomnia have a very real link to the risk of adolescence developing issues with self-harm. This recent study is published in the British Journal of Psychiatry, and aims to unravel the mystery behind self-harm and sleep deprivation.
In order to effectively evaluate the relationship between sleep loss and self-harm, a large population-based study was conducted utilizing data collected from the unique material in the youth@hordaland survey.
The data included self-reports from teens in Western Norway on mental health, including a comprehensive assessment of sleep and self-harm, and details from the data show:
10,220 teenagers surveyed
Age was between 16-19 years old
A total of 702 (7.2%) met the criteria for self-harm
More than half (55%) of those reported harming themselves on two or more occasions
Risk of self-harming was 4 times higher among teens who fulfilled the diagnostic criteria for insomnia
With insomnia self-harming occurs more frequently among girls
(Insomnia– defined as the inability to sleep or habitual sleeplessness)
The researchers stated after their assessment,
"Insomnia, short sleep duration, long sleep onset latency, wake after sleep onset as well as large differences between weekdays versus weekends, yielded higher odds of self-harm consistent with a dose-response relationship"
Also through the data used for this study the researchers found that adolescents who reported self-harm had, as expected, higher rates of:
The researchers say that depressive symptoms accounted for some, but not all, of the association to self-harming. So while self-harm may have quite a bit to do with depression as typically expected, it seems that the added anxiety and strain put on young people who are struggling with sleeplessness or poor quality of sleep are at an elevated risk of resorting to a destructive coping mechanism.
It seems apparent that insomnia and other sleep issues only increase stress and negative emotions, which in turn increase dangerous behaviors like cutting or binging and purging. Mari Hysing stated,
"Both health care professionals and other people should be aware of the fact that good sleep routines can prevent both stress and negative emotions. Sleep regulation is one of the factors one should consider to use in preventing and treating self-harm among young people,"
To take action against the connection to sleep deprivation and this damaging and progressively perilous habit the researchers have suggested interventions focused on informing young people about the importance of healthy sleep practices in relation to their mental health and ability to handle the pressures of everyday life.
Loss of sleep takes a toll on the mind, and it affects the brain in a lot of ways that make this synopsis seem more probable. When considering the extra strain put on the mind when it loses sleep, it only makes sense that someone would have a higher risk of hurting themselves when they are already prone to have adverse reactions to depression or anxiety. Sleep is so important, and it could be the one thing that keeps someone from developing disastrous tactics for dealing with the more difficult side of life.
No matter what life throws at us, there are ways we can learn to better cope without turning to self-inflicted and injurious patterns or addictions. No matter how much you hurt, there is help for you. If you or someone you love is struggling with substance abuse or addiction, please call toll-free 1-800-777-9588