Prescription Drug Addiction What Makes It Different
An addiction is and addiction is an addiction, right?  Wrong.  Each type of addictive drug affects people and their lifestyles in slightly different ways.  Just the legality of some drugs can make a big difference.  Today, we'll look at a few things that set prescription drug addiction apart.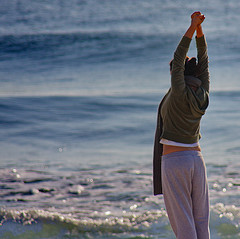 Prescription Drug Addiction Can Begin With Legitimate Needs
Many people don't get into prescription drugs because they are already drinking a lot or using another gateway kind of drug.  Most people who end up addicted to prescription drugs started with a a legitimate need for pain control.  Narcotics can often knock off pain that over-the-counter medication cannot. 
It can start as innocently as pain relief for a bad back while on vacation.  Or, you may have lingering pain from a difficult surgery.  You just don't want to be in pain all the time.  And if you start getting too accustomed to the numbed feeling or seek the pills for other reasons, you have trouble on your hands. 
Prescription Drugs Are Legal Narcotics
These drugs are pretty potent, but they are legal to have.  This is different from drugs like heroin or methamphetamine.  They are hard core drugs with a definite type of illegal drug scene, both for using and acquiring.  That's not to say that people getting and selling prescription drugs illegally don't reside in seedy parts of town or do backstreet exchanges.
However, some addicts can get their pills online or go to multiple doctors to get extras.  The drug lifestyle can look somewhat different for someone addicted to prescription drugs.  It can be blended into a suburb or neighborhood scene more easily than illegal drugs.  Though not seen as socially acceptable like drinking, it also doesn't get noticed as easily because it can strike people who least expect to become addicted.
Narcotics Are Quickly Addictive
Regardless of their form, narcotics in general are a highly addictive type of drug.  A person can use alcohol safely for many years without becoming addicted.  The same may not be true for narcotics.  They can so intensely interact with the neurological system, it is very difficult for the body to adjust to letting go of these strong effects. 
The body will go through painful overwhelming reactions during drug withdrawal.  These are so powerful, most people cannot overcome them and use right away to feel better.  That's why so many people have trouble going cold turkey.  It almost always requires at least one stay at a drug rehab center or period of intense outpatient drug treatment.  Some people end up relapsing a number of times with narcotics simply because they are so addictive. 
Drug Rehab Helps With Prescription Drug Addiction
You can rest assured that going to drug rehab will give you the best chance possible to start your sobriety.  If you or someone you love is addicted to prescription pain medication, you need to take action.  This isn't something that will just get better on its own. 
Withdrawal traps so many people in narcotic addictions.  A drug rehab with a professional medical detox service is really the only safe route.  The Orchid Recovery Center has this and more for a complete drug rehab experience for any woman addicted to prescription drugs.