New Year New Start With Drug Rehab
You know what the biggest problem is with New Year's Resolutions?  Follow through.  The ideas are nice, but people hardly stand behind what they promise to do.  What's holding you back from following through on your thoughts on going to drug rehab?  Let's look at some compelling reasons to consider a fresh start with drug rehab right now.
Why Wait To Go To Drug Rehab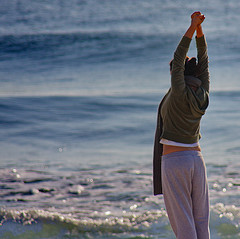 Why wait?  Really, what are you waiting for?   The approval of your mom?  A time when they won't miss you at work?  Saving up all your money to pay for it outright?  The right weather?  The planets to line up?  For almost any reason you could think of, you need to just go to drug rehab more than you need to consider waiting.
Drug addiction is life threatening, costly, miserable, dangerous, and often fraught with legal problems.  Short of imminent physical health problems requiring hospitalization, there isn't much that ranks ahead of going to drug rehab when you have a dangerous addiction.
Start a New Habit of Drug Addiction Relapse Prevention
In January you start a new calendar, use a new year when you write the date, say "this year' instead of "next year", sometimes change insurance, start a new tax year, etc.  Why not start some positive habits to replace your addiction?  Drug rehab will help you drop your old thinking, drug use habits, and poor self care habits.  You can also start yoga, learn about healthy eating, learn how to handle stress, and understand yourself better.  It's a natural time of change and renewal.  Embrace the new calendar page and put your drug rehab start date on it.
You Wait On Drug Rehab You Might Lose Your Life
Probably the best reason to start drug rehab now is that you don't know when you might lose your life because of your drug use.  You might overdose one too many times.  You may unknowingly aggravate or trigger health problems that don't show obvious symptoms.  Driving while intoxicated can kill you or others.  Drug warfare can literally put you in the crosshairs of someone's gunfire.  Every day you linger in the world of untreated drug addiction, you put your life at a great risk.
Your Family Gets Hurt Every Day You Stay Addicted
Even if you are a single person, someone cares deeply about you.  You mean something to your best friend.  Your daughter looks up to you.  Your husband, boyfriend, or partner loves you and your relationship.  Your brother counts on you for laughter and family connection.  They hurt right along with you for every day you stay addicted and untreated.  They are waiting, hoping, praying for your wellness so you can be yourself again.  They are powerless but persistent in their wish for you to go to drug rehab and get well.
Don't Wait Another Minute To Start Drug Rehab
If you've read this post and still have reasons why you don't think you can go to drug rehab right now, call the Orchid Recovery for Women.  They can answer any remaining questions you have and assure you about the quality of care at drug rehab.  Don't wait another minute to get drug treatment – your life truly depends on it.