Life Skills Restored With Drug Rehab
Alcohol and drug addiction does more than impair a person's body and brain for a few hours.  It gradually erodes the basic life skills every well-functioning person needs to live life every day.  With effort and determination, drug rehab can help a person restore their daily life skills.   
Here's a review of some daily living skills common to everyone.  They may seem simple or even obvious, but they are very important to master.  If not, a person can feel like their life is in perpetual chaos with no end in sight.
Drug Addiction Leads to Money Problems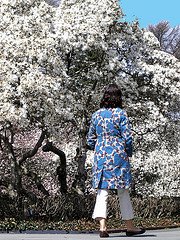 Money is a resource everyone needs for daily living.  Using money wisely requires some ability to plan and hold back immediate desires.  Drug addiction keeps a person tuned in to their most immediate wants and needs.  This allows planning skills to fade away or never be built in the first place.
Temptations Too Much For Drug Addicts
Resisting temptation is something an drug addict struggles with.  They develop habits of instantly gratifying their urge to drink or use.  Before long, they have little left to hold them back from anything that seems tempting – food, sex, money, excitement, etc.
Drug Addicts Lose Ability To Be Patient
Patience may be a virtue, but it is also a finely honed skill.  Learning patience requires that a person resistant to impulses from moment to moment over a period of time.  This can be taxing even for someone who is fairly healthy and mentally aware.  For a drug addict, it is a true challenge.
Daily Organization and Priorities Fall Away With Drug Addiction
Daily organization is an important skill for so many reasons.  It requires you to prioritize daily activities and resist temptations to get off-track.  For example, you would need to be sure you had clean clothes and gas in your car the before you went  to bed.  Leaving that to the morning would most likely create enough chaos and last-minute activity to make you late for work.  A drug addict or alcoholic is likely to have chronic disorganization because mental abilities are deteriorated and priorities are mixed up.  
Drug Addicts Do Not Know Limits Well
It takes maturity and humility to understand your own limits.  Everyone wants to think of themselves as capable of all sorts of things.  However, if you have poor judgment and you overestimate your abilities most of the time, you can get into difficult or even dangerous situations.  Drug addicts would be likely to misjudge their physical abilities or make important decisions while high.  They often act without taking time to think and decide what would really be the best choice.
More About Drug Addiction and Life Skills
Coming soon – a post about more life skills breaking down when a drug addiction develops.  Clearly, there isn't room enough in this post alone to describe the different ways a person's life falls apart when they become addicted to a drug.  Drug rehab isn't a cure, but it is a solid starting point for someone with a drug addiction.  It can help someone take back their life one small step at a time. 
Often, a person addicted to drugs doesn't completely appreciate the amount of destruction their addiction has caused when they are still in it.  They often get a more complete vision when they go to drug rehab and begun to build it back up again.