Mom Jailed for Restraining Her Daughter to Stop Her from Buying Drugs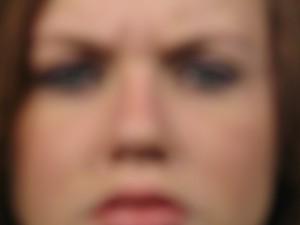 One mother, Julia Saker, was so intent on stopping her daughter, Tabitha, from buying drugs
that she physically restrained her. Unfortunately for her, this led to charges and, ultimately, a jail sentence of 12 months for false imprisonment of her daughter.
The mother wasn't alone in her cause, determination and crime. The daughter's boyfriend also admitted to false imprisonment of the daughter and he received 18 months in jail as a result.
It seems that the Julia and Tabitha's boyfriend were trying to stop Tabitha from climbing out of a window at home with the intention of going to meet a drug dealer who was waiting for her outside. To keep her in the house, they tied her up with tape and pushed a sock in her mouth. What they didn't know is that Tabitha had already called for emergency help and the whole incident was heard by the operator and caught on tape. Police were sent to the scene and the two were arrested immediately.
When the word spread about Julia's arrest and jailing, people were outraged. Here was a mother doing everything she could to help her daughter fight drug addiction and stop getting high and while the specifics of her methods may seem a little harsh, it's a life or death situation. What's a mother supposed to do?
Julia's lawyers may be appealing the decision. It's clear that her motive was not malicious even if the judge finds fault in her actions, and the hope is that the sentence will be lessened as a result.
What do you think? Should Julia have gotten such a stiff sentence for trying to help her daughter? Do you think she should have had to suffer a harsher penalty for binding her daughter as she did?
It's a difficult spot for a parent to be in: you see your child making life threatening choices and you know that he or she is about to leave to go get more drugs and potentially get into an accident or overdose as a result. Do you stand by and let it happen? Do you step in and take a stand? What if your child denies you, blows you off and walks out? In general, the best way to handle this situation is an intervention and an offer of drug rehab. If your child is over the age of 18 and still refuses to get help, it's time to cut ties. You can't stay and enable them. It's far better for them to go out into the world and suffer the consequences of their addiction. It's the only way that they'll get the treatment they need.
If you would like to speak to someone about drug rehab for a woman you care about, contact us at The Orchid today. We can help.