Marlee Matlin Talks Drug Addiction, Rehab in New Memoir "I'll Scream Later"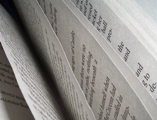 Marlee Matlin roared onto the Hollywood scene with her Oscar-winning performance in Children of A Lesser God more than 25 years ago. For the younger generation, she is most likely best recognized for her recent reality show performances. On Dancing With The Stars, Matlin seemed to effortlessly glide in perfect time with music she couldn't hear. She was equally compelling on Celebrity Apprentice where she was one of the final two competitors left standing.
Her stellar performances on both reality shows brought her a gaggle of new fans all wanting to know more about her life. She credits the curiosity of her new fan base for providing the motivation she needed to write her new book, "I'll Scream Later." Some may assume that with a title like that, Matlin must focus on the trials and triumphs she has endured as a result of losing her hearing due to a childhood illness. However, the title actually refers to the response she gave when she found out she was nominated for an Oscar while at drug rehab.
Matlin Turned to Drugs After Suffering in Silence from Physical And Sexual Abuse
In the book, Matlin reveals that she was molested by both a female babysitter at age 11 and by a schoolteacher when she was 15. She became extremely rebellious and fiercely independent, and in an attempt to calm the demons, she started using marijuana and then cocaine. By age 19, she had already filmed her Oscar winning performance in Children of A Lesser God and was in a physically abusive relationship with her co-star, William Hurt.
Matlin discusses many issues in her book that her own children did not yet know. Matlin feels it is important to be open and honest so that other young people who have experienced abuse or drug addiction can see that it is possible to make it through and lead a fulfilling life.
Matlin Credits Drug Treatment with Turning Her Life Around
Before the age of 20, Matlin had already lived through many painful situations. Although she discussed the abuse between her and William Hurt, she also acknowledges him for persuading her to go to drug rehab. She admits that she was at a crossroads in her life at that point. Had she not gotten treatment when she did, the story of her life may be vastly different. Once clean and sober, Matlin found the courage to find a healthy relationship and has been married for 18 years and is the mother to four children.
If you or someone you care about are in trouble due to alcohol or drugs, don't hesitate to call. We can direct you to a variety of high quality drug and alcohol rehabilitation programs to meet your individual needs. All of our programs offer only the best in evidence based therapies that can help you make the transition to a lifetime of sobriety. Contact us today.