Hydrocodone Reclassification Could Take Awhile, Says FDA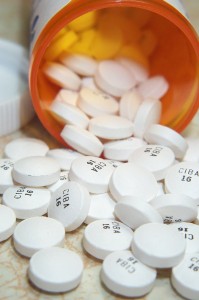 The Food and Drug Administration (FDA) has been pressured by numerous agencies and groups to reclassify hydrocodone combination drugs like Vicodin as a Schedule II drug, making it more difficult for patients to abuse. They assigned a task force to investigate the issue, and that panel determined that it was appropriate to strengthen restrictions on these medications and a number of Congressmen concurred, but the FDA is adamant that even if they ultimately agree to reclassify hydrocodone based medications, it may be a long time in coming, according to The Hill. Among the regulatory obstacles that they anticipate are the time it will take to:
Publicize information in the Federal Register that will inform the public on these changes
Review public commentary
Conduct additional research into the addictive nature of hydrocodone-based combination medications
Potential Changes
What will it accomplish to reclassify hydrocodone-based drugs as Schedule II substances? The difference between Schedule III and Schedule II is substantial in terms of the regulations that limit the patient's ability to have large amounts of the drug at one time. Changes include:
The institution of a requirement for a new written prescription for every refill (no refills will be given with any prescription)
No faxed prescriptions or prescriptions called in by phone will be allowed.
The medication will need to be stored in a vault reserved for the purpose.
Physician assistants (PA) and nurse practitioners would be unable to prescribe the pills.
Potential for Concern
If increasing the restrictions on hydrocodone combination drugs would serve to decrease the rate of prescription drug abuse and overdose in the country, why would anyone be against it? Those who would abuse their prescriptions, of course, are not excited about the potential changes but others say that the new rules would make it more difficult for certain populations to get the medication they need, especially the elderly. Repeated trips to the doctor for a paper prescription that must be walked into the pharmacy may be too much for some patients to handle, especially if they are using the medications to treat chronic pain. Rather than jump through hoops, they may simply skip their medication.
What Do You Think?
Would increasing the regulations that govern how hydrocodone-combination pills are prescribed decrease the rate of painkiller addiction to these drugs? Leave a comment below and share your thoughts about whether or not the FDA should go through with the reclassification and why.