Holistic Drug Rehab for Women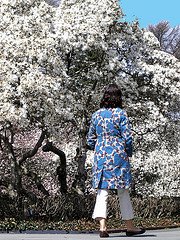 Imagine yourself in a place that feels whole and calm, connecting with every one of your senses. You feel the realness of nature and the simple honesty of a nurturing environment. This is no vacation – you are in some serious pain and are in for some dramatic life changes. But here, you feel you have a chance. You experience healing in ways you never thought you needed. You have found a place that treats you like the unique woman that you are – you have found holistic drug rehab for women.
Healing the Mind in Women's Drug Rehab
Patterns of negative thinking can get worn into a woman's mind like traffic patterns in a carpet. For better or for worse, the brain treats "high traffic" thought patterns all the same. They get more connections every time the path is taken by the mind. Feelings of depression or emotional loss can be perpetuated by negative thoughts and beliefs. Add months or years of these patterns and some drugs, and you have a recipe for disaster.
In drug rehab, the mind is restored with various treatment methods. Cognitive therapy gives these negative thinking patterns a direct hit – challenging the beliefs, inserting new thoughts, and connecting thoughts with behaviors. Art therapy encourages expression without judgment. A constant stream of judging thoughts often leads to black-and-white thinking common to people with addictions. Meditation teaches women to quiet their mind and draw peacefulness and focus into their lives.
Awakening Women's Souls in Drug Treatment
A woman's soul is her spiritual side, that intangible essence that expands beyond her physical body and goes to the depth of her inner self. It is unique among all other women, and it connects with the common aspects of the feminine spirit in other women. Addiction can severely restrict and injure a woman's soul. She can lose trust in others, in herself, and feel like she is damaged goods.
In the holistic environment of The Orchid Recovery Center for Women, a woman can find the fragile essence of her soul again. She can begin the healing process by being part of the group dynamic of women in treatment. Relational growth is a concept defined by Dr Karen Dodge at The Orchid. Psychodrama is also used during group therapy to connect with the deeper parts of a woman's soul. It is an in-the-moment kind of therapy, allowing the soul to gently explore past events in a supportive environment.
Women's Drug Rehab Restoring The Body
A woman's body is a complex work of art. When kept healthy, it can do amazing things such as conveying confidence in a work situation, giving birth, showing love to a spouse, and enduring great physical tasks. Addiction does an awful lot of damage to a woman's body. It overworks the liver, sucks the color and life out of her skin, saps away energy, and makes her weight fluctuate.
Holistic drug treatment addresses medical needs such as drug detox. But it does more than that – it approaches the body in different ways. Yoga not only calms the mind, it gently exercises muscles and joints. Acupuncture restores the flow of energy within the body after being disrupted by addiction. Fitness therapy strengthens muscles, increases blood flow, and improves mood through aerobic and resistance exercises. Good nutrition is critical for restoring the body's energy, physical healing, and immune system.
Start Drug Rehab Now
If you or someone you love needs to start drug rehab, please contact the caring professionals at The Orchid. They know the kind of environment and treatments that women respond to best. There is hope – they can help.