Drug Abuse and Addiction
Drug abuse is a problem affecting every area of the United States. Drugs have been around for centuries, changing the lives of women and their families. Narcotic "tonics" were commonly given to women in the 18th and 19th centuries. Women in the early and mid-twentieth century commonly used tranquilizers, and street drugs became more available to all by the later decades. Alcohol has also been a readily available drug for years. In the twentieth century it has become more acceptable, even fashionable, for women to drink. No matter how it has happened, women have been affected by drug abuse for years, and it looks like this will continue in the future.
Recent Drug Abuse Trends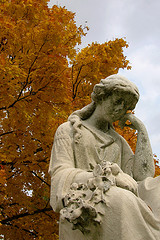 Prescription drug addiction has come into the limelight in the last several years. It's come into homes of all income levels. It's affected everyone from teen girls to adult executives. Easily created drugs like methamphetamine have already taken a strong hold in the country's heartland. Its influence is spreading rapidly through other parts of the country.
Another alarming recent trend is the reemergence of PCP, a highly hallucinogenic drug. It has been seen in higher numbers in a handful of metro areas in the last few years.
Difference Between Drug Abuse and Drug Addiction
The difference between drug abuse and drug addiction is simple but important Drug abuse is the misuse of drugs, legal or illegal, in order to get high or intoxicated. When someone abuses drugs, they may experience physical symptoms and a variety of social or legal problems. However, they are able to stop or reduce their use by choice when their problems get too bad.
When a person has a drug addiction, they are compelled to use because their body and their mind experiences great discomfort when they attempt to stop. When this happens, the person usually resumes their heavy use to make the discomfort go away.
An addicted person also spend a great deal of time, energy, thought, and money getting a good supply of their drug to have on hand. There is no question of excessive and abusive use with an addiction. The intent is to be completely intoxicated with the effect of the drug each time.
Different Kinds of Drug Abuse
Marijuana and alcohol are commonly known as "gateway drugs". They are easy to find and are relatively cheap. Once a person gets into using one or both of these drugs regularly, they are often more open to trying harder drugs such as cocaine, heroin, or methamphetamines.
Prescription drugs are easily abused. Medicine like narcotic painkillers and Ritalin are just a prescription away. Some people go to severl doctor so keep their supply up. Also, kids have been known to start selling drugs by offering up their amphetamine-based ADD medications.
Drug Abuse Becomes Drug Addiction Needing Drug Rehab
A woman who is abusing drugs is dangerously at risk to develop an addiction. This is especially true if she is having intensely emotional problems in her life. Addiction usually forms through emotional pathways for women, so this is a particularly high risk factor. If you or a woman you know needs to start drug rehab, contact The Orchid right away. They understand and they can help.