When Healthy Eating Becomes Extreme: Orthorexia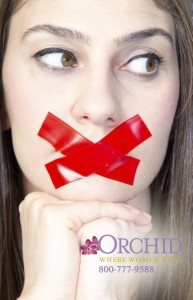 We've all heard of anorexia nervosa and bulimia nervosa but, there's a new eating disorder condition that's becoming more understood as of late: orthorexia nervosa. Just like other eating disorders, orthorexia has to do with extreme, patterned eating but it's distinct from these other, longer-established disorders in a major way.
What is Orthorexia Nervosa?
In a nutshell, orthorexia is a "pathological fixation on eating only healthy or pure foods, or what an individual perceives as healthy or pure." Orthorexia nervosa refers to a pattern of restricting one's diet to eating only what they deem as 'proper food.'
The term orthorexia nervosa was first coined in 1997 by a physician to describe his own regimented and patterned approach to eating. While orthorexia is not yet an officially recognized eating disorder, many health care workers and nutritionists have expressed concern at the number of people they're treating who are exhibiting such behaviors as being obsessed with food purity and quality to the extent that they are restricting their diets in potentially dangerous ways. Many nutritionists and physicians are reporting an increase in number of patients who present with an obsessive preoccupation with eating certain foods while avoiding many other foods that they deem unhealthy. This results in strict food restriction behaviors as such patients only allow themselves to eat a diet of what they consider to be "pure" foods.
How does orthorexia differ from simply eating healthy?
Eating healthy and orthorexia are different in that, in cases of orthorexia nervosa, the person restricts their diet to an extreme extent. Whereas someone who is considered to be "health-conscious" may choose to cut out certain unhealthy, fattening foods such as candy, sugar, and certain fats like saturated fats. But, if you're cutting all fat from your diet, as is typical of someone who displays orthorexic tendencies, this is actually quite unhealthy; as a result, you're unable to absorb all the nutrients from the healthy foodstuffs you are eating. That's because fat is necessary in the absorption of fat-soluble nutrients as well as all of the antioxidants that are found in fruits and vegetables.
When Healthy Eating Becomes Extreme: Orthorexia
The bottom line: someone who displays orthorexia patterned eating might be eating what seems to be a very pure diet: salad with tons of vegetables and fruits but, they're actually not getting any of the benefits from those foods because they are physically unable to absorb the nutrients. The concern here is that this can lead to malnourishment.
How does orthorexia differ from anorexia?
When someone is struggling with anorexia, they are concerned with losing weight – that is their main priority. Their focus in on numbers: number on the scale, number of calories, with an overall goal of being "thin." On the other hand, someone with orthorexia is not so much focused on weight as much as being obsessed with an idea of an extremely pure diet. Basically, someone with anorexia restricts pretty much everything they eat, whereas someone with orthorexia focuses more on the total quality of the food they allow themselves to eat.
If you or a loved one is struggling with orthorexia, restrictive eating, or any other eating disorder please call toll-free 1-800-777-9588.