Genetic Predisposition to Trauma and Depression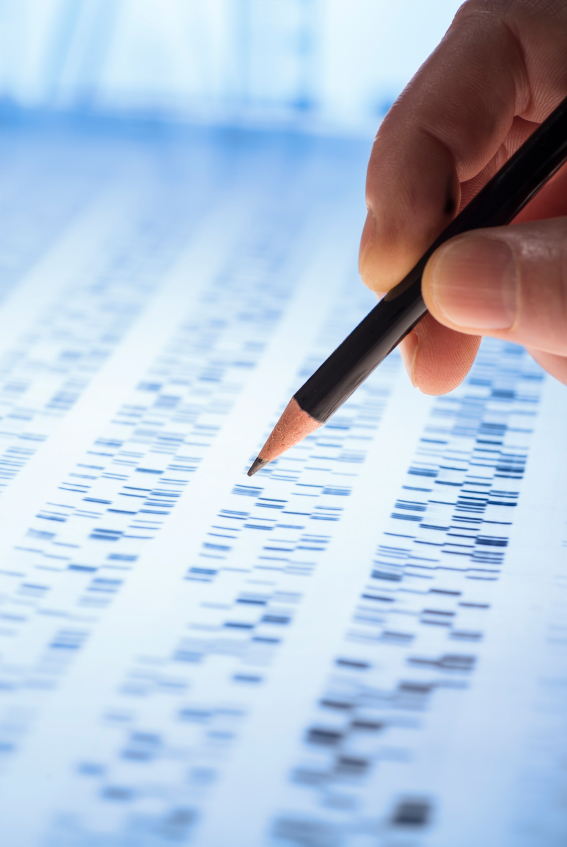 Depression and trauma often coexist in an incredibly chaotic connection with one another, both of which often lead to other serious issues including alcoholism, substance abuse and addiction. Depression is no easy thing to face, and a childhood trauma or even something dramatic experienced as an adult can get stuck in the mind on repeat to fuel depression, anxiety and other mental health issues.
But does this have more to do with who we are genetically and less to do with what happens to us?
Data from a new study suggests that people with a certain type of gene are actually more deeply affected by their life experiences, and thus are genetically predisposed to trauma and depression.
These findings challenge traditional thinking about depression. But it also shows that if it is true what might be considered a risk gene for depression in one context may actually be beneficial in another.
Short-Short Serotonin
The study took place at the University of Melbourne where a team of researchers sought to find out why some adults who have been the victims or experienced some form of sexual or physical abuse as children go on to develop long-term depression… but yet others do not.
The study focused on a particular gene, known as SERT, which is a gene used to transport the mood-regulating chemical serotonin, and every person has 1 out of 3 types of SERT gene:
The long-long (l/l)
The short-long (s/l)
The short-short (s/s)
The team DNA tested 333 middle-aged Victorians of Northern and Western European ancestry, while recording symptoms of depression each year over a 5 year period.
After collecting the data, it seems the prime genetic suspect was the short-short (s/s) serotonin genotype. 23% of the people surveyed fell into this category, and those of the (s/s) classification who had experienced sexual or physical abuse as a child were found to be more likely to experience ongoing severe depressive symptoms in middle age.
But there were two sides to this coin. Evidence also showed that those with this same (s/s) genotype who had no history of abuse were actually happier than the rest of the population, including the other 2 genotypes. So interestingly enough, it was found they had the most potential to be devastated by trauma, while simultaneously having a vast potential for being the happiest.
Looking Toward the Future
Researchers from the Departments of Psychiatry and General Practice at the University of Melbourne admit that these conclusions actually challenge traditional thinking about what depression is as a mental illness.
Still, considering the application of this idea in the future, the SERT gene could signal a person's susceptibility to depression, especially if they have a history of child abuse, and it has the potential to help doctors identify those in need of extra support in recovery from depression.
Lead investigator Dr. Chad Bousman added that this association between the SERT gene and depression has been studied before, but the connection has never been examined over an extended period of time. Tracking it over 5 years seems to have provided a little more comprehension on how depressive symptoms can change over time, and also gives evidence that these symptoms in some people are more affected by their life experiences. Dr. Bousman said this could offer hope to people who experience ongoing clinical depression.
"Our results suggest some people have a genetic makeup that makes them more susceptible to negative environments, but if put in a supportive environment these same people are likely to thrive,"
But he was clear to state this was by no means a prediction of every persons experience, and said at this point the SERT gene does not mean you are destined for depression. Dr. Bousman added,
"A person's genes alone are not enough to determine how they might experience depression. This research tells us that what may be considered a risk gene in one context, may actually be beneficial in another. So this directly opposes the notion of genetic determinism, the idea that your genes define your fate,"
The University of Melbourne researchers are now exploring ways to identify people who could possibly be most sensitive to life experiences by examining multiple genes at the same time to see if there is a genetic formula to predicting probability of depression following trauma.
Hopefully as research dives deeper into the make-up our minds we can better understand these possibilities, and maybe find more in-depth treatment options that will be more effective for those struggling with past trauma and depression.
Depression and trauma often have a pretty substantial impact on substance abuse, and when someone is struggling with a mental health disorder and an addiction it is important to have an understand of both to treat them. While depression and addiction often make people feel like there is no way out, there is always help. If you or someone you love is struggling with substance abuse or addiction, please call toll-free 1-800-777-9588