Florida Drug Rehab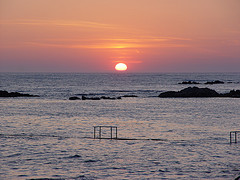 There's a moment that comes with any addiction. You realize it is all going to hell in a handbasket pretty quickly, and your drug addiction will take you completely down in a matter of time. It's time to turn it around using every measure possible, or you keep living with the ever increasing consequences. What do you do? Can you really make the first step? Yes – The Orchid Recovery Center for Women is just the place you can turn to as a woman with an addiction.
The Orchid Holistic Facilities for Drug Rehab
Let's start with the amazing facilities. The Orchid Center was designed specifically with women in mind. Each sleeping area, each group space, each nook and cranny – all created to present a sense of serenity and connection. The treatment center is in balmy Palm Beach, Florida. The natural beauty of the oceanside region enhances this Florida drug rehab's healing atmosphere. As the main website describes, the surroundings are part of the treatment. No sterile smell, stark walls, and industrialized furniture – everything feels personal and comforting.
Privacy In A Florida Drug Treatment Center
An addiction can bring out the worst in a person on a regular basis. When a woman is healing from the consequences of her drug or alcohol abuse, privacy is very important. Vulnerabilities are exposed, truths are realized, and shame is close at hand. The beginning of treatment can be a particularly fragile time.
The woman needing alcohol rehab may know it's the right thing to do, but she might struggle with letting her terrible dark secrets out. Trust can be built when there is a sense of privacy and protection from the scrutiny of others. This is one time when "escaping" can be done in a healthy way.
Holistic Treatments Enhance Drug Rehab
The truly innovative aspect of The Orchid Recovery Center is its approach to treatment. It follows the discoveries of Dr Karen Dodge about women's addiction recovery. She found that women do a great deal of healing through supportive nurturing relationships with other women. This philosophy is intertwined with everything else The Orchid does.
The holistic therapies are intended to treat the whole person. Addiction involves so much more than just your brain and the substance. It affects a person's whole body, their spirituality, their emotions, their relationships, and their comfort with themselves. The additional therapies like yoga, massage, and art therapy all approach the humanity of each woman in a different way.
Drug Rehab Can Be The Path To Freedom
Drug rehab can seem like an extreme solution to drug addiction. If you are struggling with the fallout from your addiction day after day, it's time to look at serious options. Drug rehab might be far from home, it may cost money you hadn't planned for, and it may really interrupt your life.
But what if you decided not to do everything you could to turn your life around? Could your addiction land you far from home in jail one day? Does your addiction cost money with purchasing drugs or alcohol, financial irresponsibility, and possibly legal fees if you've gotten into trouble with the law? Doesn't your addiction interrupt your life enough already?
Take a look at the Orchid today – call the professionals who know how to treat women's addictions like no one else does. Whether it's you or a woman you care about, make the choice to learn more about The Orchid's unique treatment atmosphere.