Breaking the Cycle of Drug Addiction and Abuse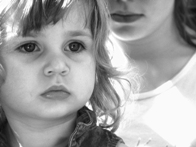 When it comes to the development of drug addiction and abuse, it's common knowledge that genetic connections can play a part. If an immediate family member – mother, father, or sibling – struggled with drug and alcohol dependence, it is more likely that another family member will fight the same problem if they opt to experiment with illicit substances.
The issue may be more than just genetic. There is an identifiable cycle of abuse and addiction that occurs among families where drug addiction is rampant. The bad news is that it won't be broken without effort. The good news is that drug addiction treatment can help.
The Cycle of Drug Abuse and Addiction
Let's consider the passing of an addiction from generation to generation. A teen who is addicted to drugs or alcohol may be more likely to engage in unprotected sex, and have a child before they are ready. Still struggling with drugs and alcohol, they may be unready to undergo drug addiction treatment and continue to abuse illicit substances as the child grows up.
When addiction is a part of family life, the child is neglected. He or she is exposed to the dangers and ugliness that come with daily life lived in the grips of drug dependence. Trauma can result and many children are witness to – if not victims of – terrible events as a result of a parents' addiction. Domestic violence, sexual abuse, criminal acts – all of these are common.
As a result, many children of addicts will turn to drugs and alcohol in order to numb the feelings of fear, instability, and sadness that result. Access is easy due to the parents ongoing addiction, and due to the young age of first use and the malleability of the brain during this crucial period of development, the onset of addiction is relatively rapid.
What happens next? The increased chance of unprotected sex, which means another cycle of a young parent with a drug addiction tasked with a raising child….
The cycle can be never ending.
Breaking the Cycle
Breaking the cycle starts when the addicted parent gets the help he or she needs to break free from their own addiction. Once in recovery and beginning the process of building a solid life for themselves, their children will benefit from a better role model, less chance of trauma, and more stability. If this happens early enough, it can lower the chances of the child ultimately developing an addiction as well.
If you are a mother and fighting off a drug and alcohol addiction, contact us at The Orchid today for information about how you can help yourself, your child, and your family to beat drug dependence – now and in the future.