Bon Jovi Breaks Silence On Daughter's Heroin Overdose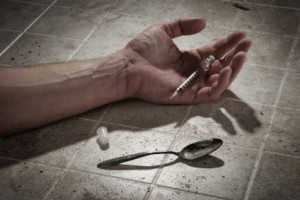 When Jon Bon Jovi's daughter, Stephanie, overdosed on heroin in November of last year, the famous singer didn't have much to say on the subject to the press. Stephanie was found unresponsive in her room; a small amount of heroin, marijuana, and other substances of abuse were found in the room as well. Bon Jovi first took the time to care for his daughter, waiting until March of this year to open up and talk about what happened.
The Latin Times reports that Bon Jovi told Katie Couric that he didn't know about his daughter's drug abuse issues before she overdosed, and stated: "It was the worst phone call ever."
He went on to tell Couric that Stephanie is doing much better and that he appreciated "everyone's thoughts and prayers."
Rock Star Problems
Usually it's the rock star himself who struggles with drug abuse and addiction and ultimately seeks addiction treatment – or overdoses. Not in this case. Though his job may seem to elevate Bon Jovi above the problems that strike others, he says: "What I do for a living seems glitzy and glamorous but if you don't take it too seriously it's a great way to make a living. And then life goes on. Things happen."
Handling those "things," when they include addiction, effectively is the key to limiting the harm they cause. Intensive detox and drug addiction treatment can help those who struggle with drug abuse to learn more healthful ways to:
Have fun
Get to sleep
Relieve stress
Escape
Deal with trauma or other problems
Socialize with others
Many people who have a drug problem began using illicit substances in order to deal with a problem in their lives. Stopping drug use doesn't eliminate that underlying issue so without effective treatment that addresses that problem, relapse is imminent.
Rock Star Treatment
If drug abuse or addiction is plaguing someone you love, it's natural for you to want them to have the best care possible. You can find this when you choose an evidence-based treatment program that offers everything necessary for your loved one to successfully address any and all accompanying or underlying issues. This means choosing a rehab that offers:
Detox assistance
Personalized treatment plans
One-on-one therapy
Group therapy and support groups
Holistic treatment
Aftercare services
Contact us at Orchid Recovery Center today and speak to a counselor about the treatment services we provide and find out whether or not we are a good match for your loved one.