Anger And Addiction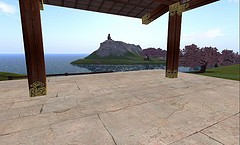 You are just one of those people with a temper. It gets a lot worse when you are high and drunk. People have told you when a jerk you are, and you've gotten in trouble with the law a few times from it too. You know you should get it under control, but you have no idea how. And what's got you so mad anyway?
Addiction Is The Bad Guy Not Anger
We should take a good look at what anger really is. It's often made out to be the bad guy – something to avoid and eliminate. In fact, it can be a very useful tool if you know how to use it. Anger is a signal that something disturbing is going on. It may be something meaningful like social injustice, or something trivial like someone with too many things going ahead of you in the express grocery lane. Can you tell the difference inside you? Do you know what to do with it?
It is so much easier, and socially acceptable, to express and deal with anger than more complex emotions. You are ashamed because you lost your job, so you badmouth your boss to your former coworkers/friends. You anticipate feeling embarassed when you show up to your meeting late (again), so you show anger to other drivers on the road. You are deeply hurt and disoriented by the death of your sister, so you snap angrily at everyone around you when they try to talk about her.
Women Start Addictions With Emotional Pathways
More than likely, these deep complex emotions are the ones that lead you into your addiction in the first place. Deep shame from sexual abuse, unspeakable disappointment about being abandoned by your family, depression and frustration from daily family chaos. If you don't feel well equipped to face them, turning to the bottle or needle can give you a quick escape.
Unfortunately, addiction and anger can be a scary combination. The root of your problem continues to fester while the drug addiction hides it from your awareness. You break things and scream, but you may have little to no idea what is really underneath all this rage. Not only that, but drugs and alcohol often lower your inhibitions, increase impulsivity, and mess up your judgment. You are a nightmare on wheels when this all comes together.
Anger provides an opportunity – you can either face it and try to bring more peace to your life and others near you, or you can add selfish negativity to the world and make your life more difficult. If you find yourself with a drug or alcohol addiction and anger that is out of control, it is time for drug and alcohol rehab.
Use Your Anger To Help With Your Drug Addiction
Getting angry at how the addiction has wrecked your life can lead you to the decision of going to drug rehab. Anger doesn't always have to be your enemy, it can be your ally. Get angry at the betrayal of addiction, get angry at the lies you hear in your mind, get angry at the negative change in your life. Then use that energy to do something positive – get help, go to drug rehab, stand up and fight for your life.