Self Medicating With Drug Addiction Wrecks All Your Emotions
The sexual abuse was horrifying, and you'll do anything you have to so those flashbacks don't come back. The whiskey and marijuana are the only two things that give you relief. But when you cut off one emotion by self-medicating, you sacrifice others as well. At this point, you don't care about the other stuff – you just want to forget.
I'll Have the Depression Daily Special With a Side Order of Drug Addiction Please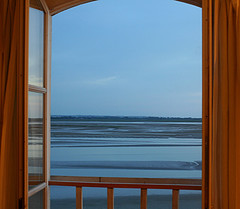 It's doubtful that any woman with deep emotional pain starts out drinking or using drugs with the intention of further ruining her life. "Yes, I think I'll start myself off with an addiction to go with my depression. I'm looking forward to my problems becoming ten times worse than they are right now."
Women tend to get into addictions through emotional pathways. That means painful memories of abuse, depression, anxiety, other mental illness, PTSD from traumatic events, etc. They have the emotional problems that seem beyond their coping ability, so they begin using drugs and alcohol to get a break from their intense feelings.
All Emotions Are Affected With Drug Addiction
When their life hurts enough, people can do some pretty extraordinary things – and not all of them are good. A woman in deep emotional pain does have a choice. She can reach out to someone who looks like they might be a ray of hope, or she can turn to quick-fixes like drugs and alcohol. Unfortunately, drugs may be much more available and obvious than caring helpful people. Drug addiction seems much more likely in that case.
The problem is that when an addiction is in charge of a woman's emotions, she is actually damaging all of them. Over-stimulation to counteract depression (like with meth or cocaine) exaggerates some emotions just as much as it pushes aside the depression. Likewise, alcohol may calm the mind of a bipolar woman somewhat, but she also sacrifices her ability to express true excitement and passion in healthy ways.
Everything gets colored by the drug addiction – you can't have it both ways. Although there are some side effects to legitimate psychological medications, they are designed to help treat mental illness without also creating a bigger monster like drug addiction. And certainly, medication is not a magic "happy pill". It does far more when coupled with good therapy and a good community support system. Sometimes, psychological medications aren't needed once the support and therapy are in place.
Women Need Support System To Avoid Turning to Drugs and Alcohol
Women in particular need the support system to improve their mental state and functioning in society. We are hard-wired to look out for people, connect, and keep the well being of others in sight. More than likely, a woman who has turned to a drug or alcohol addiction for comfort does not have a solid healthy support system in her life.
If this sounds like you, a woman in pain who developed a drug addiction, there is a place that can help. The Orchid Recovery Center for Women understands how women work inside and out – the staff is entirely female. Don't wait another day to start drug rehab.